Apple's iTunes backup is one of the best mysteries which can own an iOS device, we take the iPhone/iPad backup to ensure that our data remains safe. But, some users want to back up the backup files for added safety. For this, they need to find the backup location on their computer or device. After locating the backup files, you can copy them to a new location or delete backup files and extract everything from iTunes backup if needed. However, we seriously recommend you against tampering with the files as it may cause harm to the backup. Here are some of the ways to find the stored backups.
Each time when you back up your iPhone or iPad to computer via iTunes, the backup files will be generated automatically and stored on your computer. Sometimes, the location of the backup folder is in a folder called MobileSync, but different operating system will take different folder to save the backups. And old backups will be replaced by new generated backups. Read on to find out where these backups are stored on a Mac and a PC.
Part 1. Where Is iTunes Backup Location on Windows
The iPhone/iPad backup location through iTunes may vary across these operating systems. It usually changes with the machine. But, more or less the location remains the same. So, let's see how we can find the backup location on Windows.
You can navigate to the backup location using the following path:  \Users\(username)\AppData\Roaming\Apple Computer\MobileSync\Backup\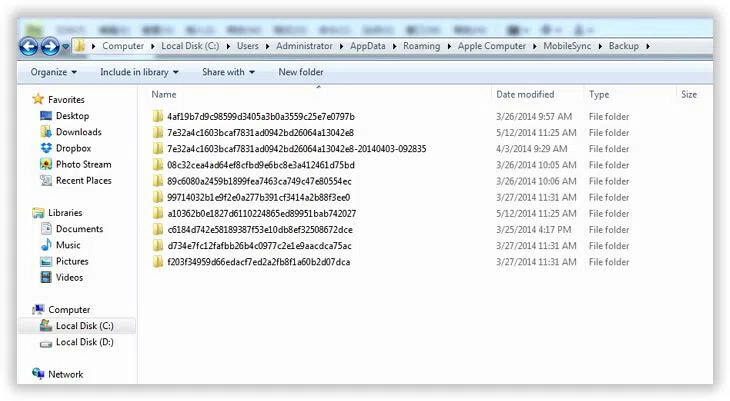 Here, username is the name of Windows login you are using.
Alternately, you can follow the given steps:
- If you are using Windows 7, click "Start Menu" and type in %appdata% in the search bar and press Enter key (or click Roaming folder in the search result)
- On Windows 8, users can click the search icon on the top right and search with %appdata% to open Roaming folder.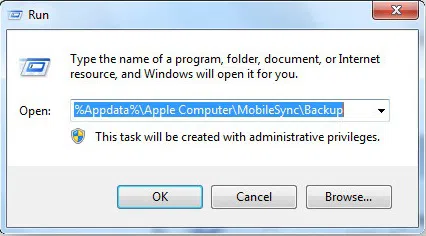 - On Windows 10, simply click the Search bar which is located right next to the Start menu.
- On Windows Vista, the file is stored in: \Users\ (username)\AppData\Roaming\Apple Computer\MobileSync\Backup\
- On Windows XP, the file stored in: \Documents and Settings\ (username)\Application Data\Apple Computer\MobileSync\Backup\
Part 2. Where Is iTunes Backup Location on Mac OS
Finding the backup location on Mac computers is just as easy as on Windows (probably easier as the steps remain the same across OSs). If you are looking to locate the backup on Mac, all you need to do is follow these simple steps:
Step 1. Launch iTunes on your computer.
Step 2. Click iTunes menu on the menu bar.
Step 3. Select Preferences and Click Devices.
Step 4. Right click the backup you wish to locate on the computer's folder, select Show in Finder.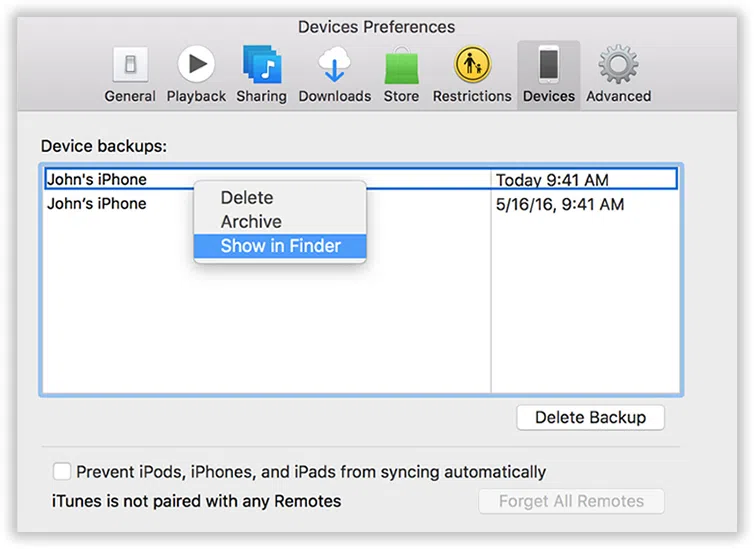 Step 5. This will automatically take you to the backup folder on the Mac computer. You can select the backup you wish to copy and save it in some other location (in essence it will be the backup of the backup).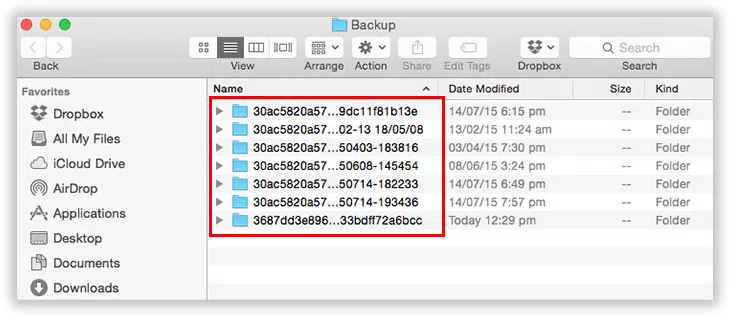 This operation will open a folder with all the backups in it, you're allowed to browse the backup files and delete the one you want. The selected iTunes backup will be highlighted, so you can find it easily. Unfortunately, all the backup files are saved with random and obscure name that makes it very difficult to identify which one is from iPhone or iPad. To clear this, you should see a list of devices and the dates of backup.
NOTE: Due to the iTunes backup is an unreadable file format, so you can't directly access and view the content on iTunes backup. But iPhone backup extractor program could be able to help you analyze the data stored in backup and extract data to computer.
Part 3. How to Locate iCloud Backup for iPhone
iOS allows you to back up your devices using offline and online method. Offline method is what we saw above, which requires iTunes and saves the backup files on your computer's hard drive. You can back up your device and view the backups anytime you want to. You don't need have to be connected to internet.
iOS also lets you back up your data online using its native cloud services called iCloud. Once you have backed up the data, you may want to locate it for your personal reasons. Let us see how to go about it. Users think that since they have backed up on iCloud, they can find the backup files on iCloud.com using their Apple ID and password. But, that's not the case. For some reasons, backup files are not listed on this site. Instead, here is what you need to do locate iCloud backup:
From the device (iPhone/iPad):
- If your device has iOS 10.3 or a newer version, open Settings >> [your name] >> iCloud >> iCloud Storage >> Manage Storage.
- In case you are using iOS 10.2 or an older iOS version, simply go to Settings >> iCloud >> Storage >> Manage Storage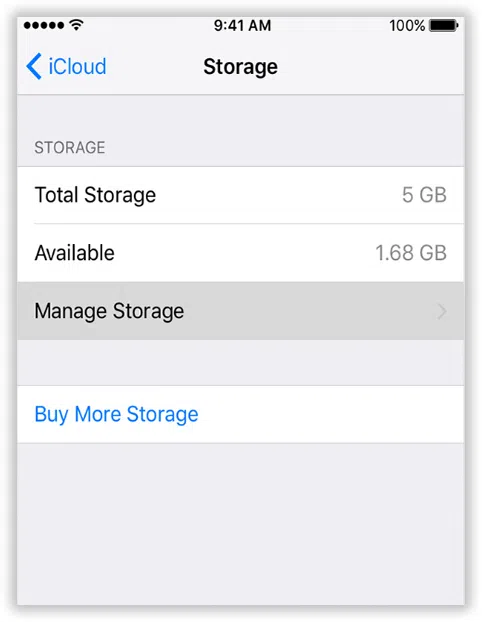 From Mac Computers
To find iCloud storage open the Apple menu. Now select System Preferences. Here you need to click on iCloud to view the storage.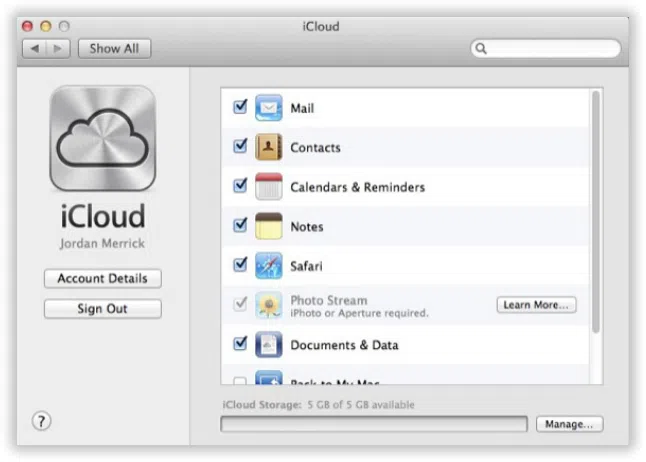 From Windows PC:
On Windows you need to open the iCloud app. You can find the app shortcut in the Start Menu or Desktop. If you have enabled system tray icon, you can click iCloud from there (bottom right corner). When iCloud app is open simply select Storage.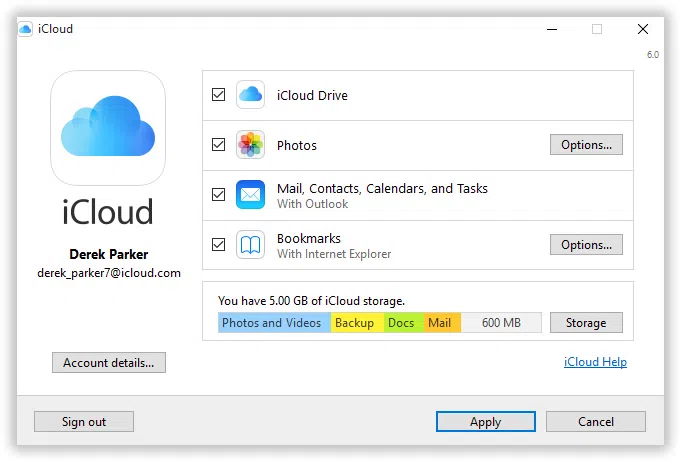 Conclusion
Finding the storage on your computer or device is easy. Just follow the steps outlined above. But, there are a few things to keep in mind if you wish to keep your backup safe. First of all, never move the backup to another location. You can copy the files to the new place but moving them can harm them. Also, do not rename any folders or files at the backup location.

---
---