Have you ever seen any file with an extension of .iso? This is formerly known as ISO file which contains usually the large sized convoluted installation files, OS, Games, etc in a very small size, rather a compressed format of a voluminous data. Now the question is why a user would need such an approach to create the ISO file. The answer is quite simple, since it is easy to share and transfer due to its smaller comprehensive size. Thus after its advent, most of the software vendors have taken the approach of availing large sized set and OS files in the form of ISO file.
Now suppose, you too have a huge volume of data that you are planning to create an ISO file with them to share and dispatch to certain number of clients, but the monstrous size of contents takes your steps back. So will you decline your venture just because of this silly setback? Not at all, but you definitely need a reliable software to help you with your gesture of creating ISO file.
Tools We'll Use to Create ISO Image
1) The file, folder or DVD that need to be created ISO image.
2) A working computer
3) WizISO - an all-in-one ISO Editor software.
We are introducing iSeePassword WizISO which is fully capable enough to serve the purpose of creating ISO file with whatever amount of data you have in your store. It is such a wonderful ISO creator software which can literally pull off any task you so desire to perform with ISO files, whether it is about creating them which we are fundamentally going to focus on here, or burning, extracting, editing them, etc.
Few of the key features are pointed here below:
Integrate 5 functions: Create, Burn, Extract, Edit, Copy ISO from Disc.
Support 2 ways to burn ISO: USB and DVD/CD.
Apart from the conventional BIOS, UEFI, DSI and Legacy BIOS modes also find suitability with this tool.
All the Windows OS versions, namely XP/ Vista/ 7/ 8/ 10 and also the Mac OS are equally supported by this tool.
Simple and easy GUI without any gibberish interface to confuse users.
It is reliable, completely secured from unnecessary malware and spyware infiltration.
Part 2. Create An ISO Image from DVD/CD with WizISO
Step 1. Now download and install the tool by first downloading to your operational computer. Open up the program with right administrator rights to utilize the all tool features. You will see the main Window like below.
Step 2. Now, you need to insert your DVD or CD into your computer and the program will identify it automatically, then choose a location to save your created ISO image file. At last click the "Start button" to begin copying ISO image from Disc.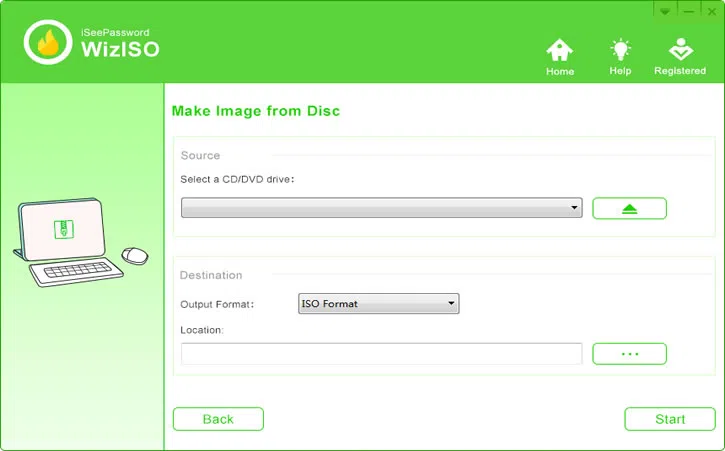 You need to wait while the ISO image is created from DVD or CD, keep the disc is running and don't do anything before ISO is created. You can see the creating progress on the progress bar. After the creation, the newly created ISO file will be saved to the location you set before.
Also read: How to Burn ISO Image to Bootable USB Drive on Windows 7/8/10
Part 3. Create ISO Image File from Folder
In fact, creating an ISO image with folder is also possible with included features and this is best yet effective way to back up your personal data on an optical disc, USB or hard drive. ISO Editor also can easily compress and pack files, folder together into ISO image format so that you can distribute them online.
Step 1. First of all, download the WizISO program and install anywhere on your computer, It's a portable executable file, hence it need for installation of any kind. Run it and you will see there are 5 feature built-in it. Burn, Extract, Create, Edit and copy from Disc. Here we will choose "Create" option and next.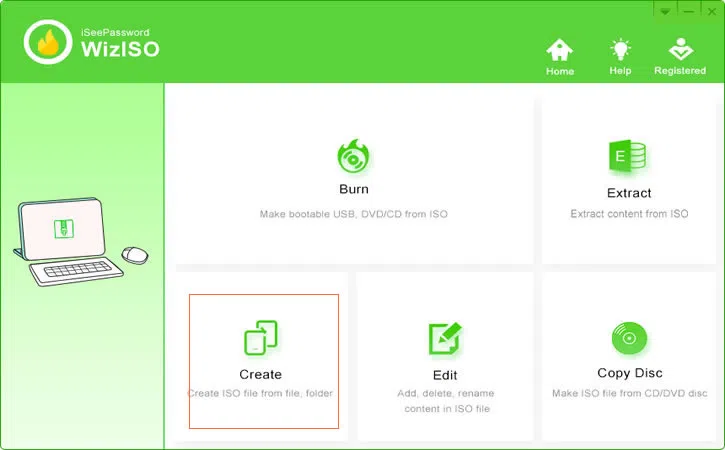 Step 2. Here you have to choose the files and folders that you want to incorporate within the compressed ISO file. Select the files one by one by ticking the checkboxes next to them and then choose your "Back Type". By default keep the option "ISO9660 Jolet" selected. While choosing the files for the ISO file, make sure that the limit does not exceed 5 GB.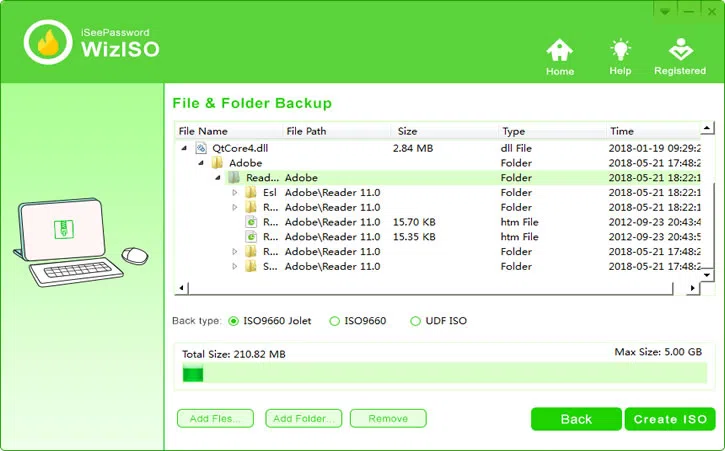 Step 3. Once all the required aspects are chosen and set perfectly, click on "Create ISO" button at the bottom right corner of the screen and the protocol for ISO file creation will be initiated. It will take 1 to 2 minutes before it is finished and you will be all ready to check your created ISO image file in the location you set.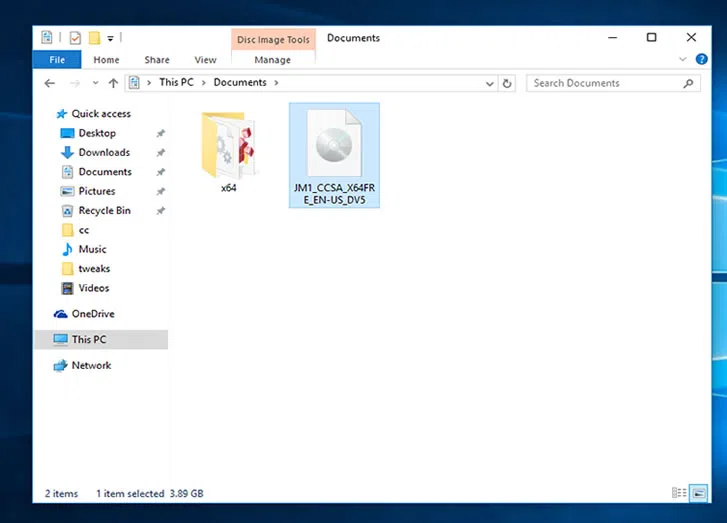 Keep this ISO creator software installed in your computer as you might require it afterwards in case you have created the ISO but missed few files to add and needs immediate editing. The tool can do the editing also which is quite beneficial to you.

---
---