iCloud is an exclusive service provided by Apple to its user to keep all the information from all the different device synced in one single convenient location. ICloud generates a full backup of your iPhone/iPad/iPod whenever you sync it. So, in short all the files and folders from your separate devices are kept in one place. It is really very handy because you use iCloud to restore all the files to your device if you have lost or accidentally deleted any of your data.
Nonetheless, iCloud requires to input your Apple ID and password in order to grant access to their service. Now, the real horror begins when you realize that you have forgotten your iCloud password. The reason it is really very frustrating and scary is because you keep entire backup of your device in iCloud. So, if you lose the password then it is automatically understandable that you have lost the saved backup files as well.
But never afraid, as usual we have come up with a solution to recover your iCloud password. That's true, you can reset your iCloud password easily if you can follow the methods shared in this tutorial. The procedure is quite basic and you need to remember only certain information to reset your iCloud password. Let us demonstrate how to recover your iCloud password and regain access to your account.
Method #1: Reset iCloud Password Using Recovery Email
If you remember your Apple ID and your recovery email then resetting your iCloud password is just like a piece of cake. You can reset your password by receiving an email from iCloud that you have setup when you created Apple account first. Here's how to reset iCloud password using your recovery email.
Step 1. Head on to iforgot.apple.com from your computer or smartphone using any web browser.
Step 2. Next, enter your Apple ID which is the email address that you used to sign up and resolve the captcha and click on "Continue".

Step 3. On the next page, click on "I need to reset my password" and select "Continue" to go on to the next page.
Step 4. Now, wait until you receive an official email from Apple containing password reset link.
Step 5. Next, you will receive an email from Apple that will look something like this: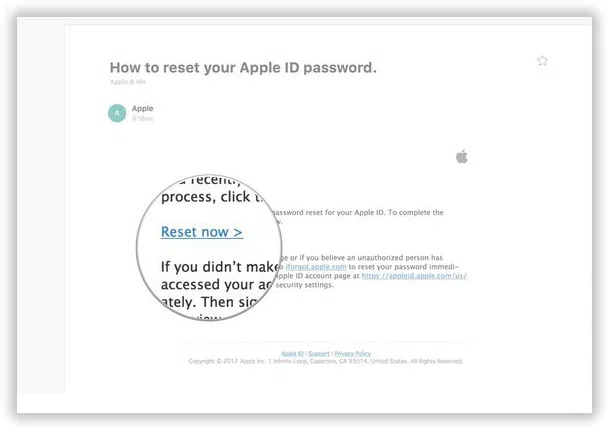 Step 7. Enter a new password but remember it this time and confirm the changes.
Step 8. Now login to iCloud account but this time use the new password to get into your account.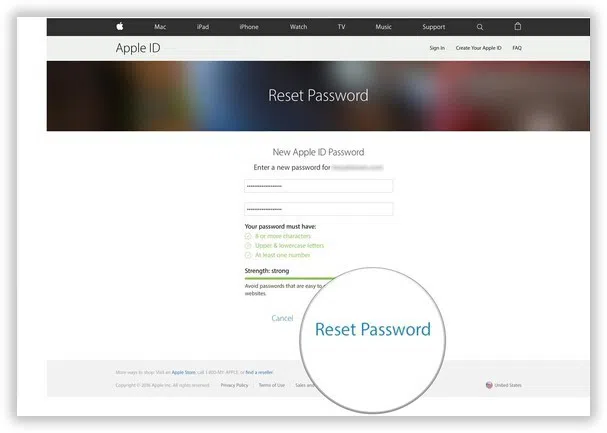 Additional Tip: If you don't want to remember your password then it is recommended to get a password manager so that you don't have to remember any password in the future. Not only the iCloud password you can recover, but also you can recover iTunes backup password and reset Android screen lock password.
Method #2: Recover iCloud Password By Answering Security Questions
If you don't want to wait to receive any email then you can rather answer the security questions and skip the part where you will receive an email. Of course, this part only works if you remember the answers of the security questions.
Step 1. Go to My Apple ID (appleid.apple.com) > Forgot Apple ID or password. This time, you should to select "Answer security quetions" option.
Step 2. We assume you remember the security question details, then enter the date of your birth and click Continue > Answer the security question.
Step 3. After you have done all the questions, then you can enter a new password to reset password.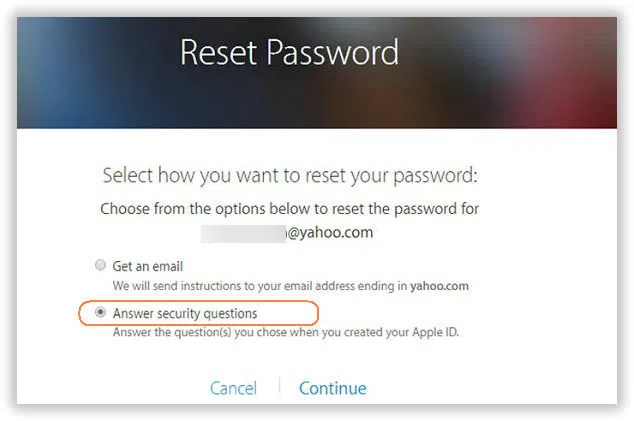 Method #3: Reset iCloud Password on 2-Factor Authentication Enabled Accounts
This method is only applicable for those who took an additional security step to protect their accounts. The procedure to reset password on 2-Factor authentication enabled accounts is more or less same as above but in this one you just have to input your phone number in order to get a security code to reset your password.
Step 1. Go to iforgot.apple.com and enter your Apple ID which is the email ID associated with your iCloud account.
Step 2. Select "Continue" and input the phone number of your trusted device.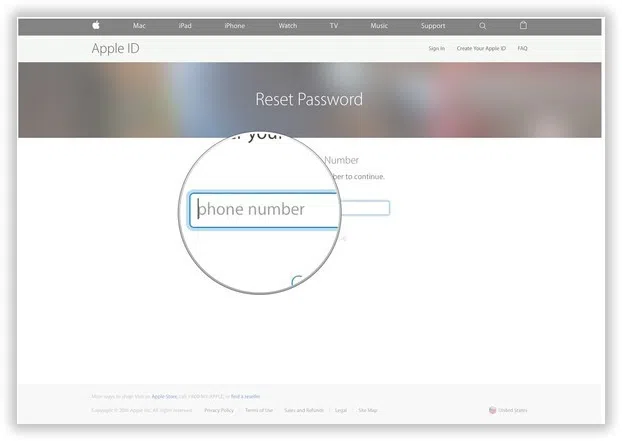 Step 3. If you don't have access to your trusted device then you can choose "Reset from another device" to use a separate device other than your trusted device.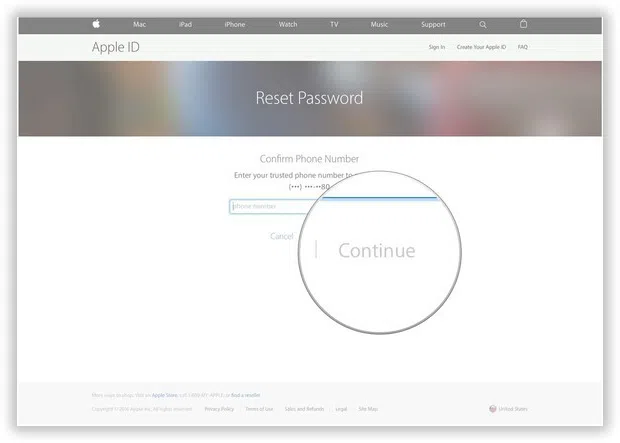 Step 4. Click on "Start Account Recovery" and continue with the process.
Step 5. After this use the same steps mentioned above and you should be able to reset your iCloud password successfully.
Tip: It is always recommended to enable 2-factor authentication to avoid any type of hack attempts on your account. But this can be a little inconvenient when you are trying to reset your iCloud password.
Conclusion
In this short guide, we have just demonstrated how to reset your iCloud password if forgot. Remember to use a strong and long password to protect your iCloud account and we have also discussed that if you have problem memorizing all these passwords then it is better to get a password manager to save all the passwords from your important accounts in one single trustable location.

---
---