We need to deal with multiple websites and apps on a daily basis. Whether it's a social media site (or app) or your email, everything today requires password. Most of us like to keep separate password for each service or application. In fact, some of us have to deal with so many passwords in a day that we tend to get confused. This is where the password managers come into picture. They store your passwords and save them in the encrypted form.
Here is a quick review of the best password managers for Android.
Part 1: Dashlane
Dashlane offers a slick and incredibly easy to use interface. It is one of the very few password manager programs that have earned top rating on several reputed websites. It could easily be the password manager of choice. The very first thing that hogs your attention is UI of this app, which is slick and visually appealing. But, it's not just the looks that make this password manager one of the best, this feature-rich program is also very functional.
Dashlane manages your passwords for credit card, website logins, social media app logins, and just about everything else. You could backup and encrypt the information over the cloud and also locally. A lot of features are free in the basic version. However, for advanced features you will need to buy $2 per month subscription. The latest version of this password manager is also supported by Universal Two-Factor (U2) authentication protocol, making it more reliable than ever.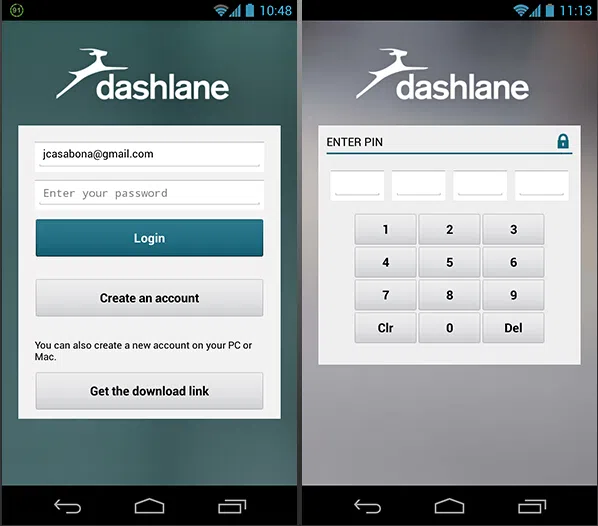 Pros: Nicely designed UI for smooth experience, multiplatform support and synch, effective rating for password strength, encrypted sharing, receipt capture for online purchases, password change is automated.
Cons: Default password generation method does not seem very secure
Part 2: Enpass Password Manager
Enpass is undeniably a pretty powerful password manager and is available on nearly all the platforms including Android, iOS, Windows and Mac OS. It is a freemium app but if truth be told, it does not offer a lot unless you have purchased the app. For example, it also saves up to 20 passwords at a time and if you need to store more you will need to buy the premium version. The good thing is that you don't need to pay a monthly subscription. There is just a onetime fee of $9.99.
The premium version unleashes the full power of the app. Besides the basics of saving and managing the password, it can also encrypt and backup your details on the cloud-based network. If you plan to use it on multiple devices, you can synch the info over the cloud. It allows you to import the passwords from the other password managers but the success is not consistent.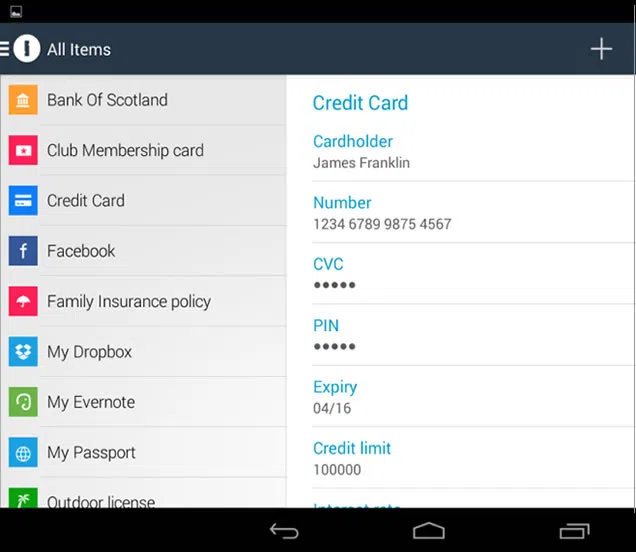 Pros: Captures the passwords automatically, the replay is also automatic most of the times, password generator is quite powerful, supported on wide range of device platforms, offers auditing of passwords, syncs to the cloud, fingerprint unlock feature.
Cons: Import does not work consistently, limited features in the free version.
The Verdict: If you are looking for a powerful, yet cost-effective password manager for multiple devices. Enpass could be the right pick.
Part 3: Keeper Password Manager
Keeper may not be as feature rich but when it comes to security, it arguably beats every other password manager. It is lightweight and easy to use. We access same websites on PC as well as our Android devices. Therefore, keeping the passwords synched is important. Keeper password manger app does that very easily. Keeper is extremely secure and lays emphasis on the 2F authentication. This means that no one can bypass the security and steal your information.
Priced at $29.99 per year, it is more cost-effective than most other password managers. However, it does lack some features, which apparently makes it less popular than the others. Keeper is a lightweight program that does not eat up a lot of your Android resources. So, you will hardly feel it is presence during the web experience. What you may find a little annoying is that the password capture and replay are not always automated. Instead, a lock icon appears next to the password field, which you must click in order to either capture or replay the password.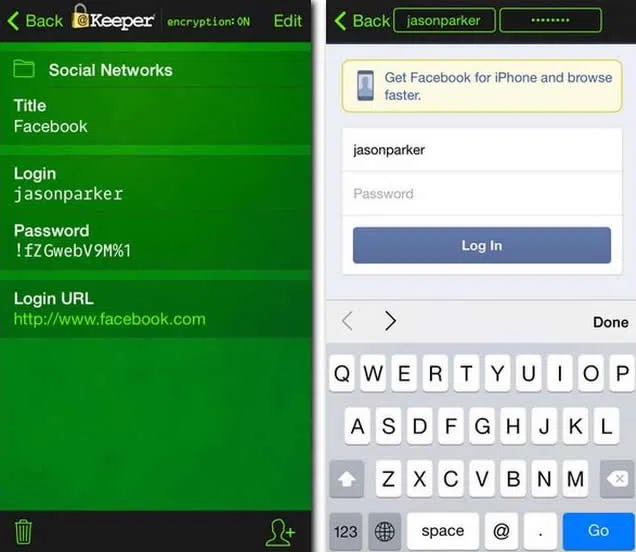 Pros: Available on multiple platforms including Linux, offers secure storage of up to 10 GB, password sharing is secure, enforces two-factor authentication, cheaper than the competitors.
Cons: Not as feature rich as the others in the market, password capture is not always automated, password replay is also not completely automated.
Conclusion
Managing and remembering multiple passwords for several logins is not an easy thing. Password managers come to the rescue here. They can capture the passwords and easily replay them. They can also store the information in the encrypted form over the cloud. The password managers are secure and make your life easier.

---
---