The sole purpose to setup a password on your phone is to keep it away from strangers so that they don't access it without having your permission. It is recommended by every computer and Android experts to setup a lock on their screens whether it is PIN, Pattern, password or even fingerprints to avoid any suspicious activity on your smartphone. Moreover, if by any chance, you smartphone got stolen then the thief won't be able to access and misuse your private pictures. Email and any kind of confidential data on your smartphone at all.
But the main issue arises if you forget your own PIN code or pattern lock on your LG phone. Or, you friends or family members could prank you by setting up a different password just to mess up with you. In any of those scenarios, there are actually very easy solutions to reset your LG phone lock screen password. In this guide, we will share a few of them which are currently working and tested on myriad of locked LG phone.
Part 1: Reset Password from Gmail Account
If you have the latest version of firmware installed on your Android device then it is really very simple to reset your lock screen password using your own Gmail account. Here's how to do that.
Step 1. Keep entering wrong password for about 5 times. It can be literally anything you want, you just want your phone to say wrong password for five times.
Step 2. Now, tap on "Forgot Password".
Step 3. Next, your phone will ask you to login to your Gmail account, simply enter the login credentials and sign in.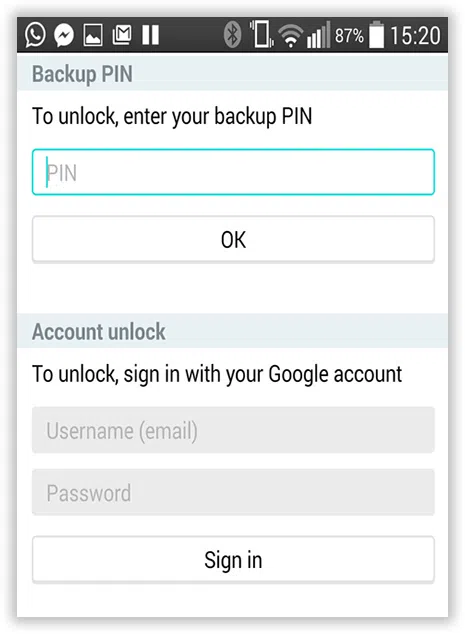 Step 4. As soon as you enter your Gmail account information, your phone will be unlocked automatically.
Cons:
1. Only applicable to smartphones which has Firmware version 5.0 or later.
2. Won't work if you never linked a Gmail account on your phone to retrieve the password.
Don't miss: 3 Ways to Reset Lock Screen Password on Android Smartphones
Part 2: Factory Reset to Bypass LG's Lock Screen Password
Factory resetting your smartphone will definitely remove the password from your lock screen but at the same time it will completely erase your LG phone data and it will take it back to the state when you first bought your phone for the first time. So, it is only recommended if your smartphone has no valuable items in it.
Step 1. Turn off your LG phone and restart it by pressing Power on and Volume down buttons together.
Step 2. You should be able to enter into recovery mode and from here, you will have to use Volume up and down buttons to navigate through each options and use the Home button to select an option.
Step 3. Choose "Factory Reset/Wipe Data" from the given options and wait until the phone finishes the operation.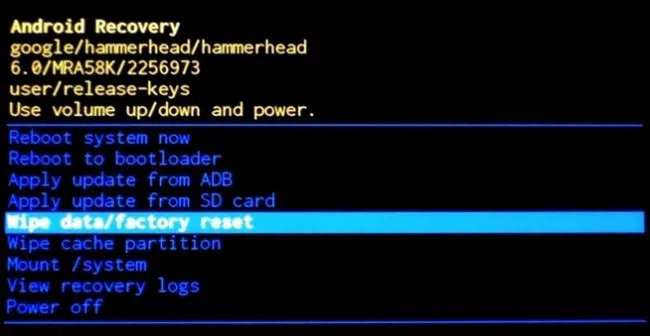 Step 4. Reboot your phone and the password should be gone now.
Cons:
1. This method will remove all the data from your smartphone.
2. Not recommended if your phone has important pictures, documents, mails or any other private information.
Part 2: Bypass LG G4/G3's Lock Screen Using Android Lock Screen Removal
Not everyone has a Gmail account or want to factory reset their phone in order to keep their files and data safe. In that case, you should take help from a third party software that can completely remove the password from your lock screen without deleting any file from your LG at all. Android Lock Screen Removal is an amazing and efficient program developed by iSeePassword team to remove passwords from Android lock screen without causing any data loss at all. It is sufficient enough to remove any kind of password from your phone whether it is PIN or Password or Pattern or even Fingerprints. Currently, it works on all kind of Android smartphones models like LG, Samsung, Nexus, etc. and works in Windows computer.
1 First, you should download and install the software on your computer. there are two options for your choice.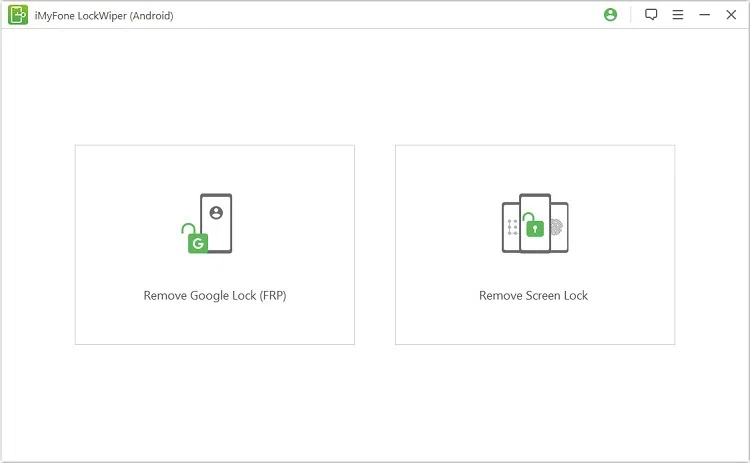 2 Next, connect your locked smartphone to PC using a USB data cable and launch the program on your computer. After that, you will see the 'Remove Screen LOck', click it.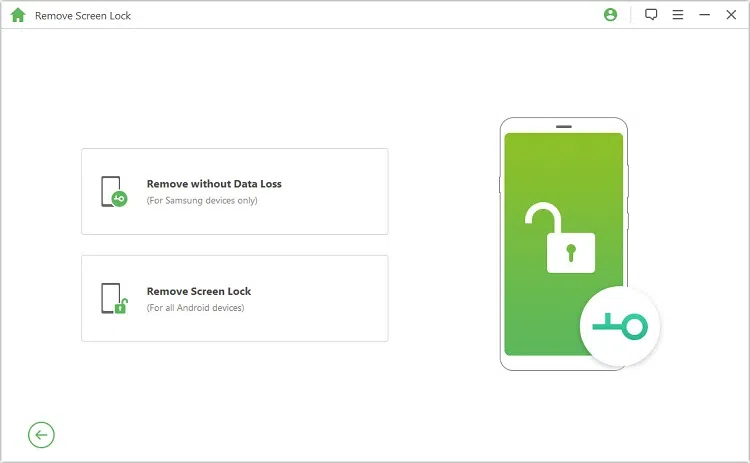 3 Simply click on "Start" and it will automatically download the recovery packages for you. The program will download the necessary recovery files automatically and attempt to remove the password from your phone. At this point you don't have to do anything and let the software do all the tasks for you.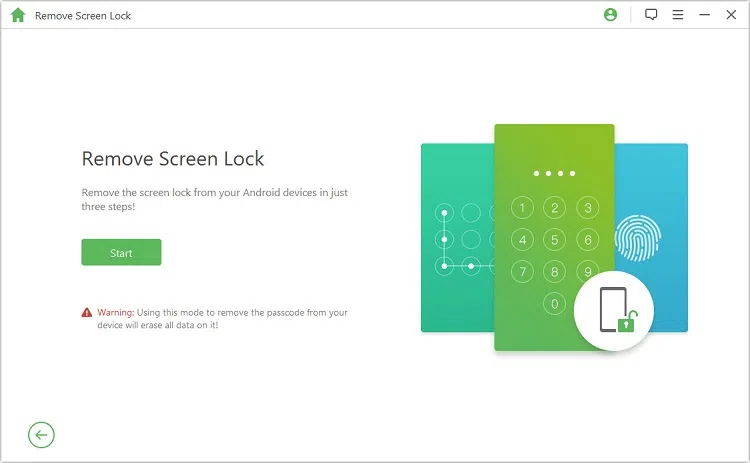 4 Make sure your device is connected the entire time while this process gets completed.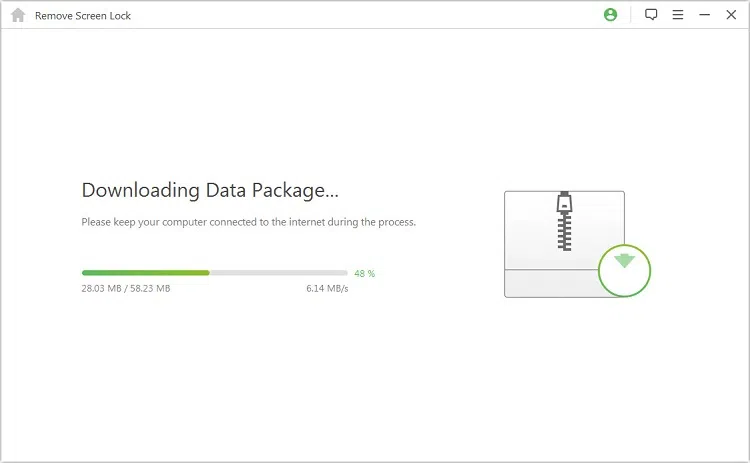 5 After the downloading is finished, it will completely unlock the password from your phone. Success! You can now restart your LG phone and you don't have to enter any pin code to access your smartphone anymore as it will completely remove the passcode from lock the screen.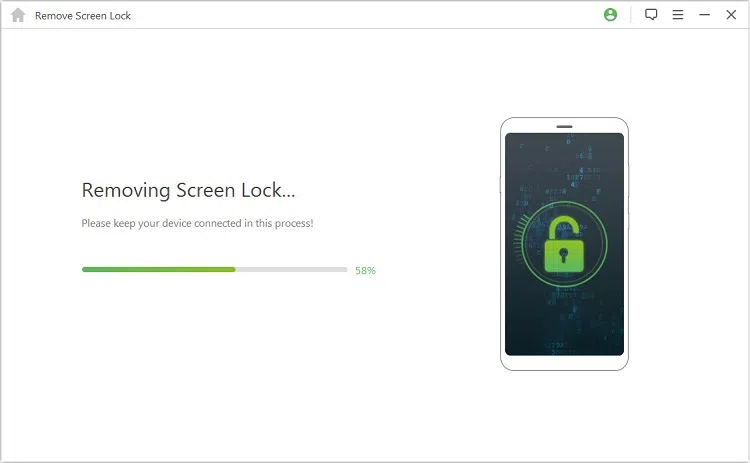 That's it. Now you will be able to see your phone completely unlocked and there will no requirement to put password again.
Conclusion
In this guide, we have demonstrated how to reset your password on your LG phone even if you forget it. Make sure to connect your LG phone with Gmail so that you can speed up the process conveniently next time but even if forget to take certain precautions then you can use Android Screen Removal program to completely erase the password from your phone. Hopefully you guys found this helpful and don't forget to subscribe to our website.

---
---