The best way to protect an Android smartphone or any other smartphones is to setup a lock screen password on it. That way, it cannot be accessed by anyone without typing the correct password or without drawing the correct pattern. What's more is that the new latest smartphones has even got fingerprints locks that cannot be opened without your finger touch. Android smartphones has both in-built apps that gives you the ability to lock your screen with a password, pin code or pattern lock as well as you can download screen lockers apps from the Google Play Store.
But, the real trouble begins if you forget the password or pattern lock of your own Android and without entering it, your Android won't allow to access any data or files contained within it. But never worry, in this post, we will demonstrate how to reset lock screen passwords on Android smartphones so that you can access it customarily again.
Part 1. Factory Reset Your Android Smartphone
Even if the touch screen is not responding on your Android, you can still draw pattern locks using a USB mouse. Now, a mouse cannot be connected to a Android directly but with the help of an OTG adapter you can establish a connection between your Android and USB mouse. Here's how to that –
Step 1. Turn off your Android and reboot it by pressing Power + Home + Volume Down buttons together.
Step 2. Recovery mode will be launched automatically on your Android and you can use volume up and down button to navigate through the options.
Step 3. Simply choose "Factory reset/wipe data" option and press Home button to select it.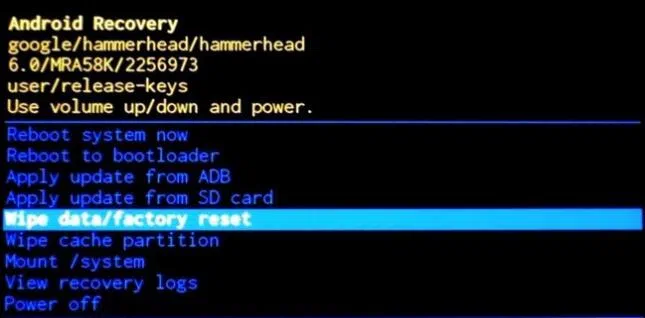 Step 4. Allow your phone some minutes to finish the operation and when it is done, you should be able to access your Android normally.
Cons:
1) . Will totally wipe out your device leaving no data behind.
2) . Not recommended if you have important pictures, contacts or text messages stored in your phone.

Part 2. Using the Forgot Password Option
Every lock screen can be unlocked using the forgot password option where it will ask you enter your Gmail account credentials so that it can verify it's your Android and then let you in without entering the password. Here's how to activate this option.
Step 1. Keep entering wrong password until the "Forgot Password" link appears.
Step 2. Click on it once and enter your Gmail account details and sign in to your Google account.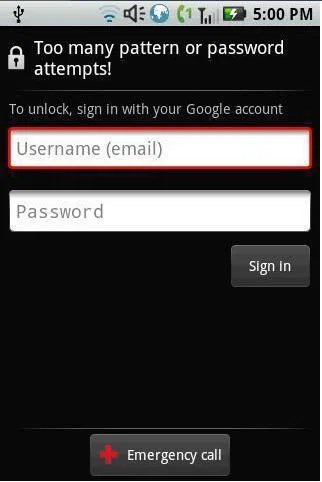 Step 3. Once your account is verified, a temporary password will be sent to your email and you can use that to unlock your Android.
Cons:
1) . Only works if you have chosen Gmail as your back up forgot password option.
2) . Needs a stable internet connection to perform this method.

Part 3. Reset Android Lock Screen Password with Android Removal Software
If the above methods fails to reset your Android phones password then it is time to use a professional Android phone lock screen removal software that can completely erase the password from your Android. Android Lock Screen Removal is exactly the program that you are looking for when it comes to reset your Android password. This program is very elegantly designed by iSeePassword which is used to completely remove the lock screen password from your phone. It can erase all four types of passwords from your Android like PIN, text password, fingerprints and pattern locks. It works in all kind of Android smartphone brands including Samsung, LG, Micromax, etc. and supported in both Windows and Mac systems.
Follow these below steps to completely reset the lock screen from your Android.
1

Run Android Lock Removal and Connect Your Smartphone to PC

First step is pretty self-explanatory. Simply download the software as it is free to try and install it on your system. Then run the program after finishing the installation process and connect your Android to PC via USB data cable to start the lock screen removal process.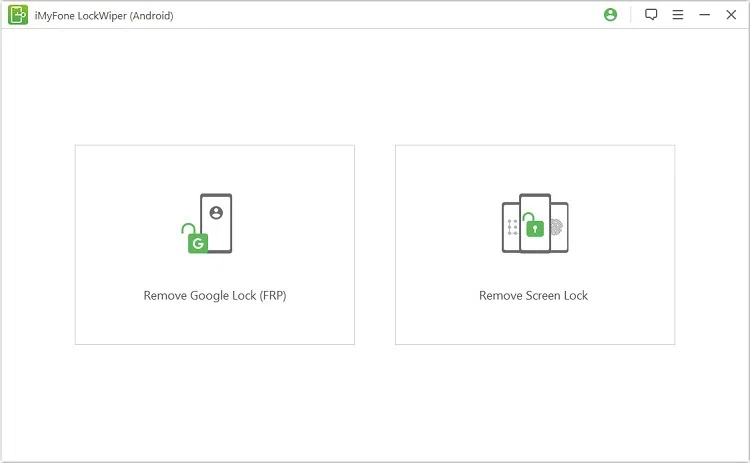 2

Reboot Smartphone in Download Mode and Download Recovery Package

Next, reboot your smartphone by pressing Home, Volume Down and Home buttons simultaneously so that it can enter into download mode. The download mode will be automatically detected by the program and it will start downloading the required recovery package automatically. It may take some moments depending on your internet speed.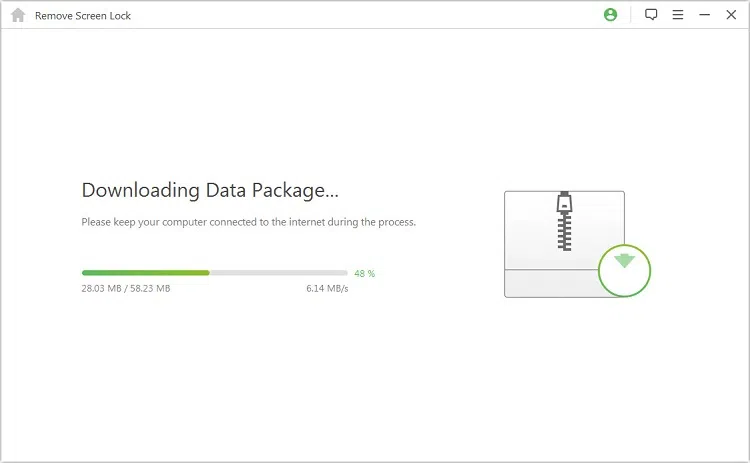 3

Reset Lock Screen Password from your Android Phone

Once the recovery files are downloaded, the software will automatically attempt to start reseting the password from your Android and when it's done, you will be able to see the following screen.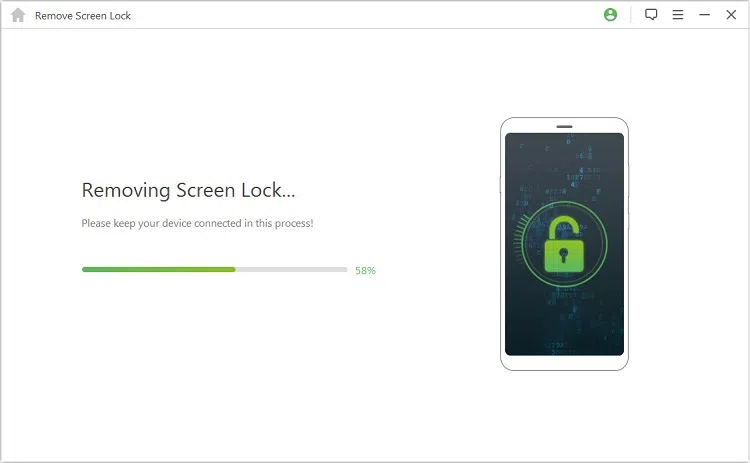 That's all. You can now reboot your Android and access it normally without using any pass code.
Conclusion
So that was it. The above methods can be a real life savior for you if you need to access your Android urgently. However, we will recommend you to use Android Lock Screen Removal because it can completely reset lock password from Android without deleting any data and it doesn't require any Gmail account to reset the password. It's a simple plug and play software that can remove any kind of software from any Android Android.

---
---