Suppose you have a CD/DVD in your possession containing certain gaming files or patch files, software or OS files which needs to be converted into ISO disk image, but you have no idea whatsoever as to how to make the ISO image of it. ISO image is usually a compressed format of all the necessary files as an Image. It is very small in size and can easily be moved across internet by users and providers.
But most of the users are not fully aware of how to make ISO image from folder and disc. Especially for Windows users, it doesn't provide a built-in way to making a ISO image so you may need to rely on other professional ISO maker software. You might notice there are many of ISO making tools online can do it but you need to be careful because many of them stop updating, no support, and packed with junkware.
This article will show you a detailed steps on how to actually make an ISO file from your own physical disc or folder.
Part 1. How to Make ISO Image File from Folder with ISO Maker?
Certain disappointments are bound to come your way if you prefer random third party tools and online services to make ISO images as they all have got specific potholes which you will definitely face in time. Now iSeePassword WizISO is one of the finest ISO editing tools that you can ever find. It can Create, Copy disc, Extract and Edit. In addition to burning alone. It supports all the Windows OS, like Windows 7/ 8/ 10/ Vista/ XP/ 2000/ 2012/ 2016, etc and also the Mac OS. It also has the ability to make an ISO image file from from folder, DVD, CD on the computer, which can be used to burn a bootable USB or disc. Please follow the steps to make ISO file from hard disc files.
Step 1. Click the Download button above and download the WizISO software on your computer, then install it. Open the tool with admin privileges and from the main UI of the tool, click on "Create" option.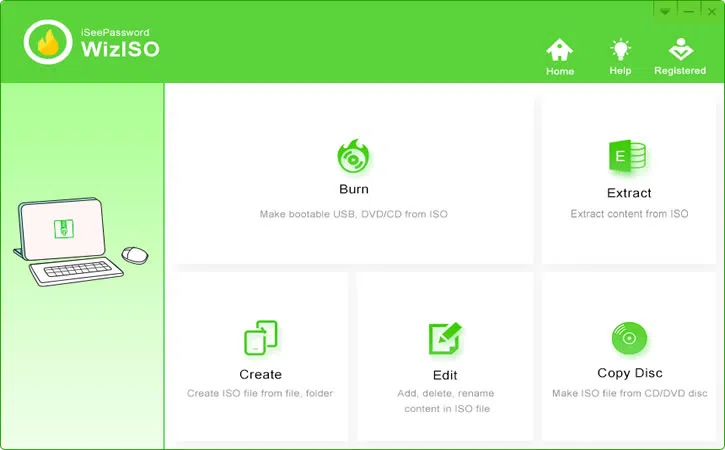 Step 2. Next you will be asked to select the files that are compressed to create the ISO image. Click "Ok" after selection and they will be loaded into the tool's interface.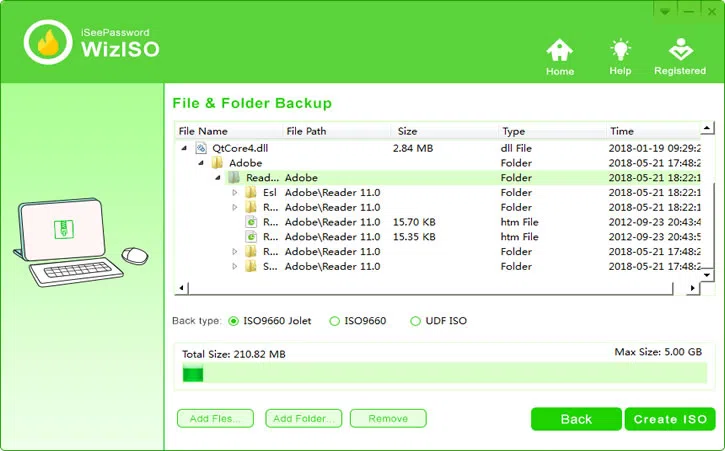 Step 3. It will take few minutes to make a entire ISO image, after the process is complete, it will open the location which contains the crated ISO file.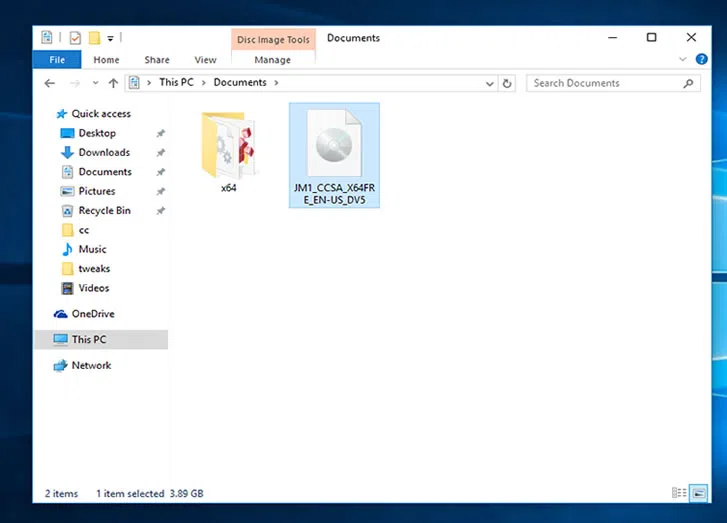 Part 2. Make An ISO Image from DVD/CD with WizISO
We know that nobody can directly copy or extract ISO image from a disc without software, because the ISO file was burned into disc, you can't copy or move. Fortunately, WizISO could be able to do a sector-by-sector copying without getting any errors. It can make a bootable ISO image from DVD or CD without losing data.
Step 1. After installation, choose the Copy Disc option in the main Window.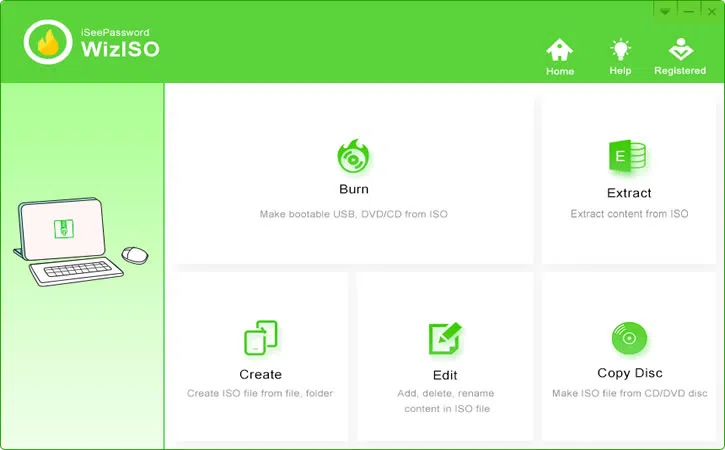 Step 2. In this Window, you need to insert your DVD or CD into the computer, the program shows the disc name once recognize it. Then specify the a location to save the created ISO file, click the Start button to begin the process.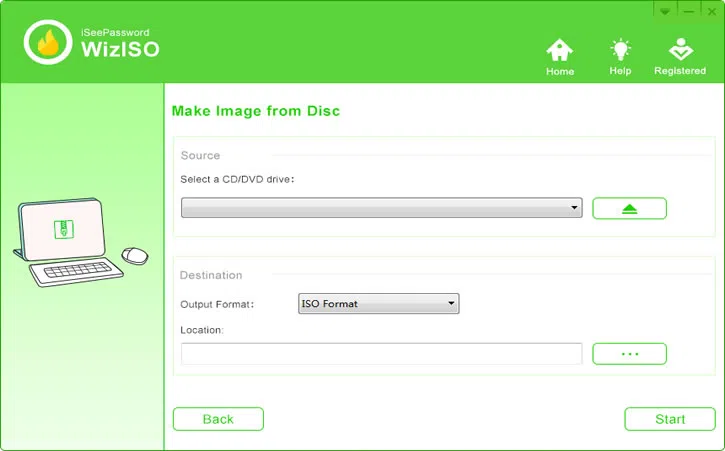 There are handful numbers of ISO creating and editing tools available on the internet, but only few of those chosen ones can pull out the desired and expected result. Keeping that in note, we have demonstrated the working of iSeePassword WizISO, which will not disappoint you if you have been disappointed with other tools and utilities. Keep the tool installed on your computer even after the job is done, you never know whether you would need it again or not.

---
---