Sony Xperia has taken the liberty to add more security updates with the latest Android firmware including protecting your Sony in many different levels. In addition, it provides an in-built app that helps to protect your screen lock with passwords, pin code or pattern lock. But, the main trouble arises when you forget the password of your own Sony and can't regain access to it. While, this can be really annoying and breathtaking, which is why we came with three solutions today that will help you to unlock your Sony Xperia even if you forget the password.
Solution 1. Unlock Sony Xperia Screen Password via Factory Reset
If you choose to factory reset your Sony Xperia then it is certain that the password or pattern lock will be dismissed from your lock screen but at the same time it will totally wipe out your device. So, implement this method carefully knowing the consequences.
Step 1. Turn off your Sony Xperia and reboot it by pressing "Home + Power + Volume" down buttons and the recovery mode should be activated.
Step 2. Use volume up and down button as arrows and select "Factory Reset/Wipe Data" from the options.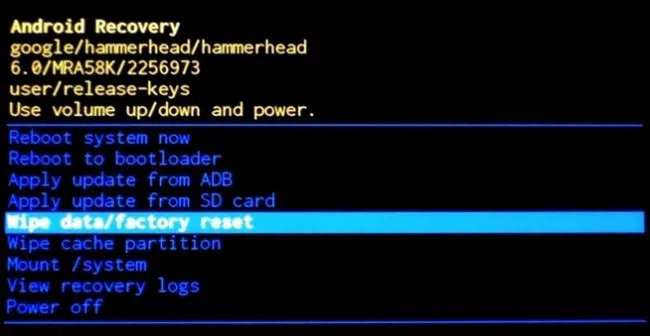 Step 3. Press the home button to select your choice and wait until the phone is successfully resettled.
Step 4. You can now access your Sony without any pattern or screen lock.
Cons:
1. This method will totally erase all the files, documents and privacy settings from your phone.
2. Not recommended if your smartphone has important data that you cannot afford to delete.
Don't Miss: How to Unlock Android Phones with A Broken Screen
Part 2: Bypass Sony's Lock Screen Password Using Google Account
Every screen lock app gives you the option to reset the password by identifying your Gmail login credentials. Here's how to activate that feature on your locked phone.
Step 1. Keep entering wrong password until you could see the "Forgot Password" link on the home screen.
Step 2. Tap on it once and the app will ask you to enter your Gmail account details.
Step 3. Input the login credentials and access your account successfully.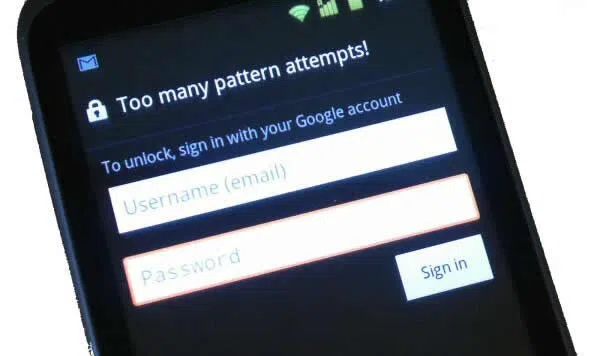 Step 4. The app will send you a new password or pattern lock to your email. Done! Now, use the new password to access your smartphone.
Cons:
1. A stable network connection is required.
2. Useless method if you didn't have Gmail as your recovery option.
Part 2: Unlock Sony's Lock Screen Using Android Password Removal
If you want to unlock your Sony Xperia smartphone without losing any data or without logging in into any email account then iSeePassword– Android Lock Screen Removal is the software to choose. This is an amazing lock screen removal app for Android that can decode all 4 types of passwords including pin code, text passwords, pattern lock and fingerprints. It is assured that not a single document will be removed from your smartphone and it is guaranteed that your password will be totally erased from your smartphone so that you can regain access to your phone effortlessly. You can use the software on Windows and Mac platform and use the following guidelines to unlock your Sonly Xperia within minutes.
1 Download software on your computer, then install the software in your computer. This step is pretty self-explanatory. Just follow the steps in your screen and it will be installed.
2 Firstly, connect your Sony Xperia to PC using a USB data cable then install the program on your PC. Launch it after it is successfully installed and click on "Remove screen Lock " to start the unlocking process.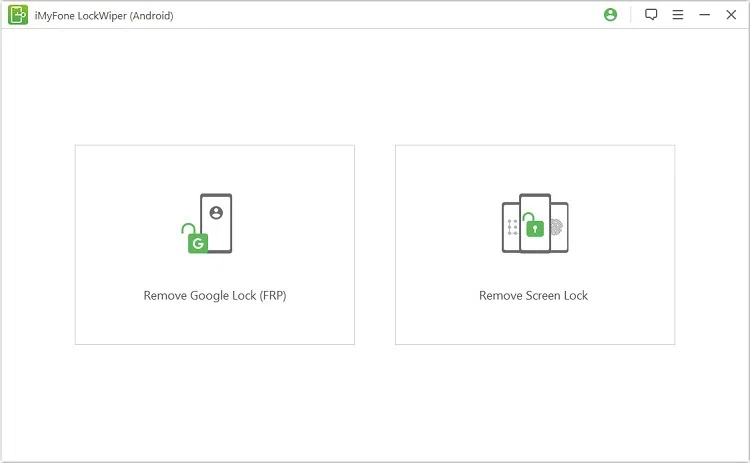 3 Reboot your Sony Xperia into download mode by pressing Home, volume down and power buttons together and when the phones turns on, release all the buttons except the home button. It should enter into download mode and the software will automatically start to download the recovery package.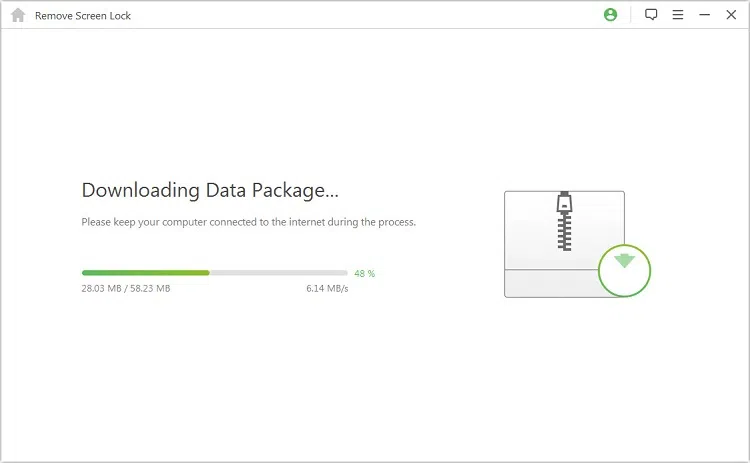 NOTE:This part will not erase anything from your smartphone. It will only download the required files needed to unlock your smartphone. Make sure your device is connected the entire time while this process gets completed.
4 The software will now inevitably effort to remove the password from your smartphone and when it is done, you should be able to see the following screen –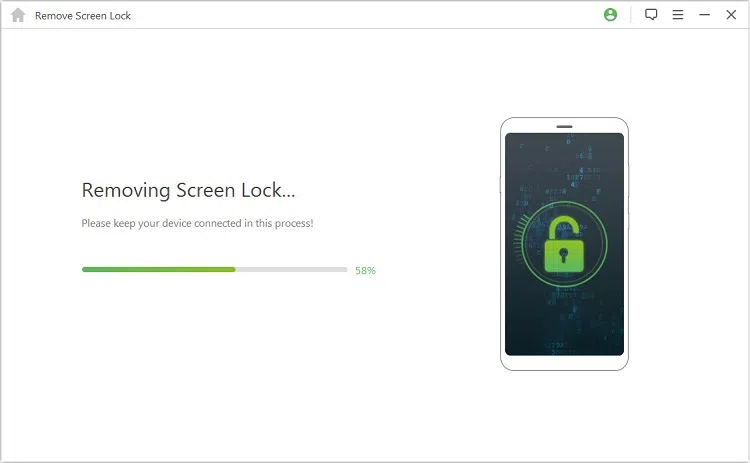 You may now restart your device and access it normally without entering pattern or password.
Conclusion
The above tutorial is a conclusive evidence that it is possible to unlock your Sony Xperia or any other Android smartphone even if you totally disremember the password. Remember, if your phone has valuable data that you can afford to lose then use iSeePassword– Android Screen Lock Removal to finish the job flawlessly without deleting any data from your phone. In addition, this software could be very helpful in desperate times and you can unlock almost any kind of Android smartphone using this program. Hopefully you guys liked this article and don't forget to share your thoughts in the comments.

---
---