It is absolutely recommended by all computer and Android experts that we must keep our phones protected with a lock screen so that no intruder or stranger can access our Android without our authorization. Mainly, hackers and outsiders will check your private photos and documents that they might misuse but if we keep our phone protected with a password or pattern lock screen then they won't be able to see anything that's inside your phone without entering the correct password.
But, it will be really troublesome if your Android phone or tablet is accidentally dropped or for some other reasons the screen is broken. In that case, you will not be able to draw the pattern or enter the password as the touch screen doesn't respond well. And in order to back up the data and files from your Android phone, you must unlock it. So, in this guide, we will show you how to unlock Android phones with a broken screen. It can be a little tricky but it is indeed possible.
Part 1. Unlock Android Phones with a USB Mouse
Even if the touch screen is not responding on your Android, you can still draw pattern locks using a USB mouse. Now, a mouse cannot be connected to a Android directly but with the help of an OTG adapter you can establish a connection between your Android and USB mouse. Here's how to that –
Step 1. Connect your USB mouse to the OTG adapter.
Step 2. Connect the OTG adapter to your Android phone now and wait for your device to recognize it.
Step 3. Now, you can easily draw the pattern lock with your mouse and unlock your phone.
Step 4. Once the phone is unlocked, you can connect it with your PC and backup all the files and folders.
Step 5. You will see a confirmation message underneath the box with the buttons which says Ring, Lock and Erase if it is done successfully.
Cons:
1) . You cannot crack text passwords using this method.
2) . Old Android smartphones cannot detect mouse without proper firmware update.
3) . Can be only used to unlock pattern lock phones.
Part 2: Unlock Android Phones with a Broken Screen using Android Password Removal
If you are using a text or PIN password as your lock screen then the above method will not work. But fortunately, you can use Android Screen Removal program to crack any kind of password on your Android smartphone. It can remove all types of lock screens from your phone like text password, PIN, fingerprints and even pattern locks. 100% guarantee that no file or document will be erased from your smartphone. The design of this program is very clean and elegant so that even new computer users can also use it without having any technical skills. It works with over 6000+ Android smartphones and models including Samsung, LG, Android tablets and so on. It's really a great solution that you can have a try.
1

Run the Program and Connect Your Broken Smartphone to PC

After installing the tool on your PC, you will be able to see its main user interface and the top advantages of using this program. Simply click on "Lock Screen Removal" once and connect your smartphone to PC with a USB data cable.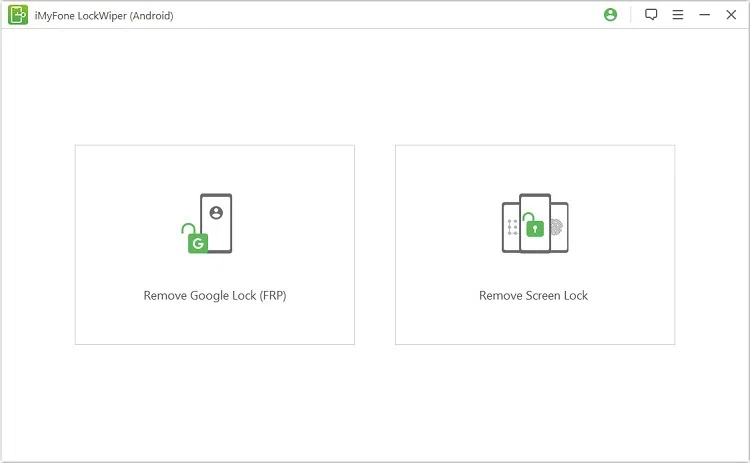 2Enter into Download Mode and Download the Recovery Package File . Don't worry, the software will download all the necessary files. All you have to do is reboot your smartphone by pressing Home +Volume Down+ Power buttons together so that it can enter into download mode. Then, it will be automatically detected by the software and it will start downloading all the necessary recovery package files which is needed to remove the lock screen from your smartphone.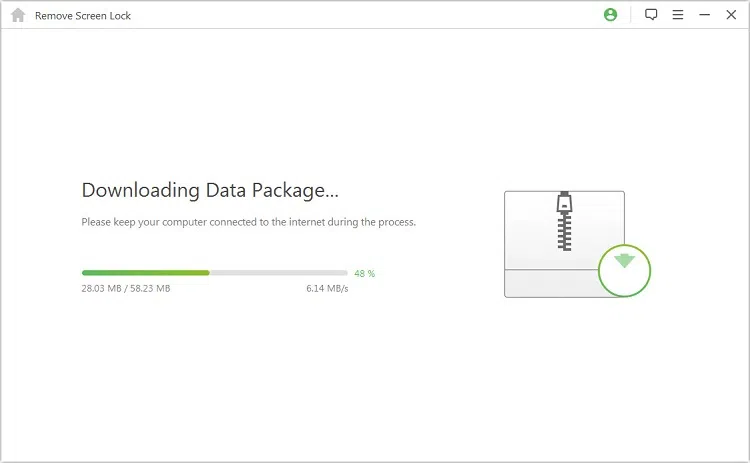 3 Make sure your device is connected the entire time while this process gets completed.
4

Unlock your Broken Android Smartphone.

When the downloading operation is finished, the software will automatically start removing the lock screen from your smartphone and when it is done, you will be able to access your smartphone without using any password at all as the tool will completely remove the lock screen from your device.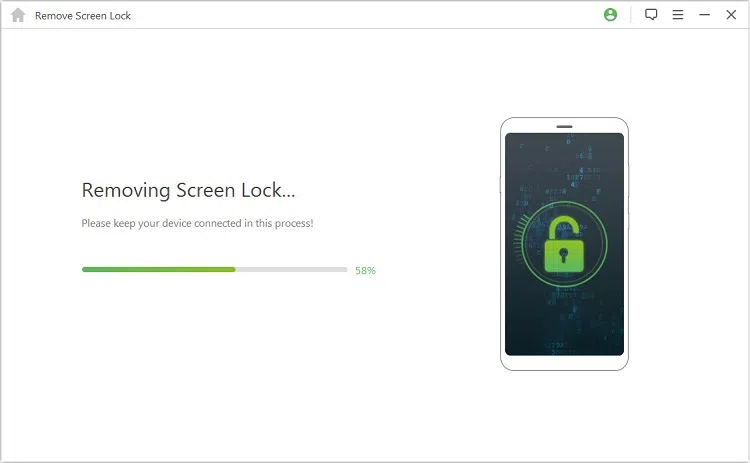 That's it. You may now back up your phones data and save them on your PC..
Conclusion
The above guide is meant for those who forgot their Android phones lock screen password or if the touch pad is not responding. Android Lock Screen Removal can totally erase the lock screen password from your smartphone without causing any data loss. In addition, if you have better methods to unlock your smartphone then don't forget to share it in the comments.

---
---