Forgetting iPad passwords are not unusual things as they are bound to happen when you are supposed to cram a lot of passwords at the same time. We are lately dealing with a society where the functionality of most of the system is regulated by passwords, like ATM passwords, bank account passwords, and passwords for phones.etc. This article is mainly concerned about the recovery of password in iPad which we would discuss thoroughly down here as it is a topic of great query by most of the users.
Basically there are two types of passwords that are used in an iPad:
1) Firstly, the password which you utilize for your Apple main ID account to purchase various apple products such as softwares, games, applications, etc.
2) Secondly, the Passcode which comprises 4 numbers. This Passcode is meant for protecting your personal details from strangers in the format of fingerprints, face ID, etc. When you restart your iPad, swipe up or press home button to unlock your screen, you need to enter the 4 numbers as Passcode to claim your authentic access to the contents of the iPad as an authority.
Method #1: Reset Your iPad Passcode via iCloud
Well, this is the most suitable method of all to reset your password remotely using "Find My iPad" feature. This feature is mainly required when you have somehow unfortunately lost your device and need to lock it remotely in order to safeguard your personal details and contents in the device. But here in this section, we would use this feature to reset our iPad Passcode. To use this feature, make sure you're signed into iCloud and Find My iPhone is activated on the device.
Step 1. Go to icloud.com via any of your web browsers.
Step 2. On being prompted, sign-in to your iCloud account with your Apple ID and password.
NOTE: In case you have forgotten or lost your Apple ID and password, then this method wouldn't be of any use to you.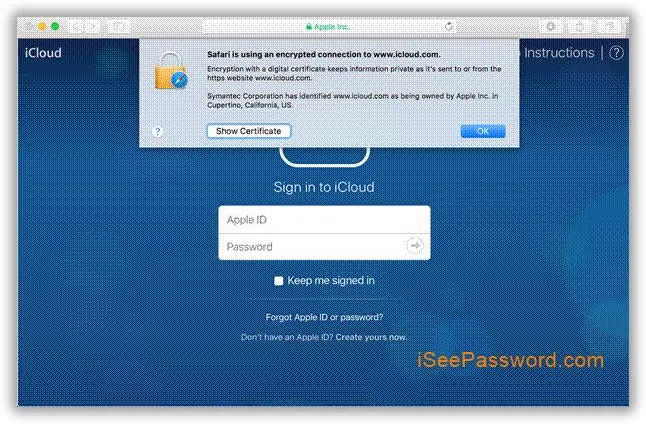 Step 3.Once you are signed-in into your iCloud account, click on "Find my iPhone/iPad".
Step 4.When you click on "Find my iPhone" option, a map will be generated indicating all the iDevices available in the vicinity. Click on "All devices" from the top left corner of the screen and from the list of iDevices that are being shown, select your specific iPad which we are currently working on.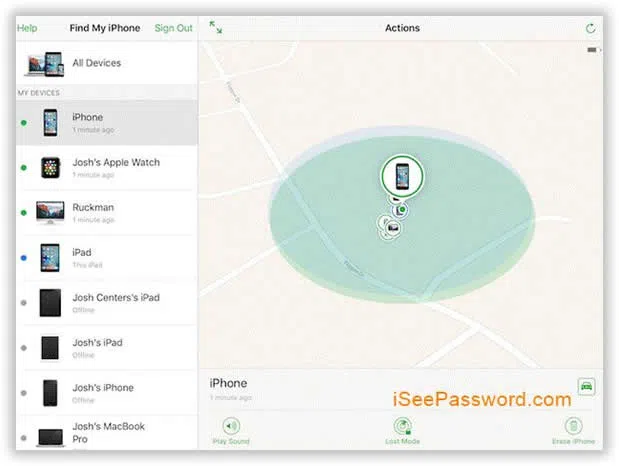 Step 5.A small window would pop-up at the upper left corner of the screen with three buttons as options:
Play Sound
Lost Mode (It locks down the iPad remotely)
Erase iPad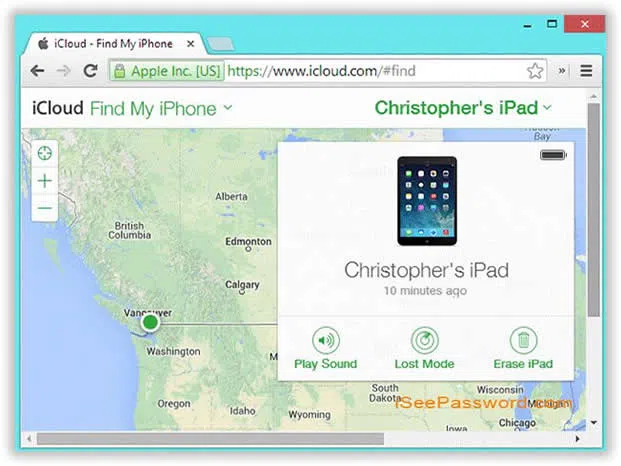 Step 6. Make sure your device is on the display screen before you head on to the next step.
Step 7. Choose "Erase iPad" option and follow the instruction that follows. It will ask you again to re-verify your choice.
Step 8. Once you are finished with re-verification process, the iPad will start restarting automatically without a passcode.
NOTE: Please also note that the restore process will erase everything on your iPad.
Also read: 3 Ways to Recover iPhone Screen Lock Passcode If Forgot
Method #2: Remove iPad Passcode from iTunes
iTunes can help to diagnose many issues effortless and one of them is to bypass a passcode on iPad. If you have synced your device with iTunes before getting locked out then you can follow these steps to remove the passcode. But you must know that restoreing iTunes will erase data in your iPad. So use with caution.
Step 1. Connect your iPad to computer and wait for the iTunes app to launch automatically. Make sure to have the latest version of iTunes before proceeding with the following steps.
Step 2. Go to Device and click on "Summary".
Step 3. Select "Restore iPhone" followed by "Restore from iTunes" and choose the recent iTunes backup file from the list.
Step 4. Wait for the program to restore your iPad. It may take few minutes. That should do the trick. Your iPad should be unlocked now.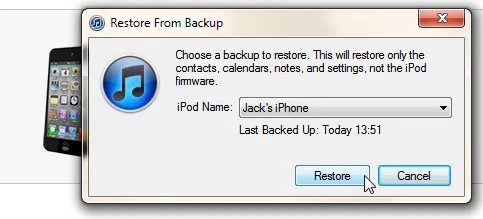 NOTE: This method will also wipe everything on your iPad.
Conclusion:
The two way above will erase all contents and settings on your iPad, unless you have a backup before you forgot your iPad passcode, otherwise, it is possible to recover your iPad data. Choose a method to erase your device so you can remove forgotten iPad passcode with iTunes.
Forgetting iPad passwords are worse, but the worst-case scenario is not to keep it noted for future use in case you forget it again. And this is what happens every now and then. Thus, the next time you reset a password, keep in mind to note it down somewhere so that the next time you forget you can simply check it from there.

---
---