"Yesterday I was having some unknown issue with my iPhone device, so I tried to make a completely restore, when I click Restore button, it keeps asking me for password. "Enter the password to unlock your iPad backup", I am sure I really didn't set a password for the backup, I tried many possibilities I used to lock the iPhone previously, they didn't work at all. Is there a way to unlock the backup and restore it to the iPhone? Any help will be greatly appreciated." - An user who emailed us for help.
What Causes This Issue?
In fact, there are many iOS users encountered such issue when update their iPhone device. When they tried to restore iPhone, it pops up an dialog requiring you to type the password but you never checked the option for an encryption backup. Our software development team all think this is a iOS system bug.
But So far, Apple seems doesn't give an effective solution or suggestion for this bug. Fortunately, after many tests, our R&D team found several ways to recover your iTunes backup password. Keeping reading.
Solution 1: Try Any Password You Konw
Try all password you used in your computer, someone use this method to solve the problem.
1.You can try your iTunes Store password you set, this password was used commonly to restore your locked backup. If it doesn't work, see the second one.
2. Try your Apple ID password or your Windows administrator password, maybe it works.
3. Also try the default password like 0000 or 1234. or the first password when you first set up your iPhone.
4. Try every password that you could remember like family's name or birthdays, try some standard password you usually use for your website, blog, email.
If you have managed to attempt all the steps and none of worked, don't give up! And don't restore and set up the phone as new one, that will completely erase all of your content and settings.
Solution 2: Try iTunes Password Recovery Tool
If all the methods above won't work for you, you should not give up! In fact, there is still a chance to to help you regain your iTunes backup password. Let's consider iSeePassword iTunes Password Recovery program. I highly recommend the program, it was easy to use and quick. it offers two ways to help crack iTunes backup password including  Brute-force Attack and Brute-force with Mask Attack which can ensure 86% decryption. Let's see how it works.
1
Download, Install and Run the Program on Your PC
After downloaded, install and run! It will automatically detect and list all iTunes backup files on this computer. Select the encrypted one that you lost password and click 'Next' button to continue.
If no backup file listed, click 'Import' button to import your iTunes backup files manually.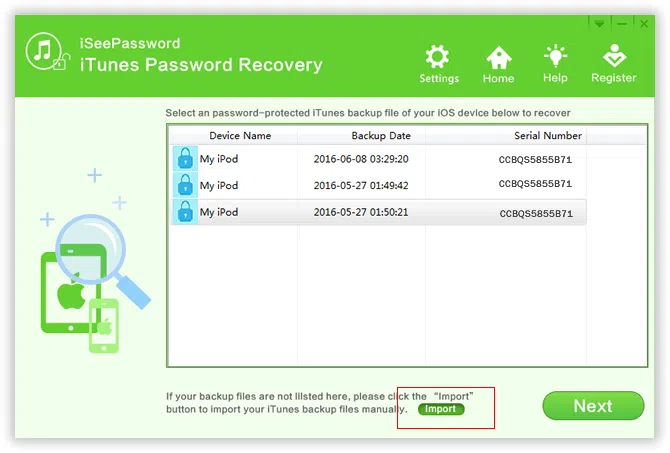 2
Select the Appropriate Attack Type
it offers two ways to help crack iTunes backup password including  Brute-force Attack and Brute-force with Mask Attack which can ensure 86% decryption.  Select the most appropriate one to effectively recover iPhone backup password.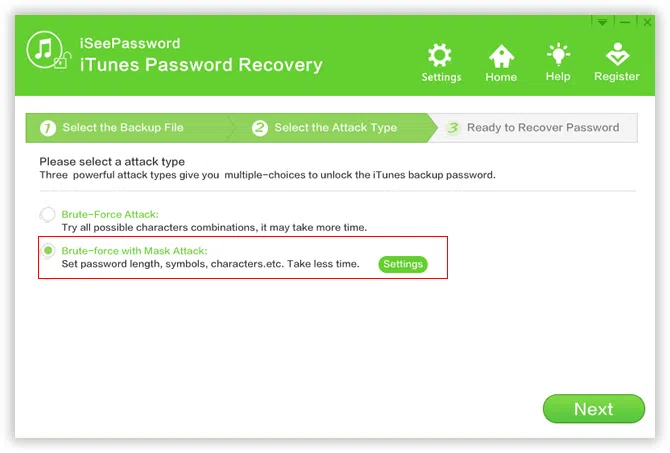 If you remember part of the password, I suggest you select the Brute-force with Mack Attack mode. This attack mode allows you to customize password length, numbers, symbols, and characters to shorten the password recovery time.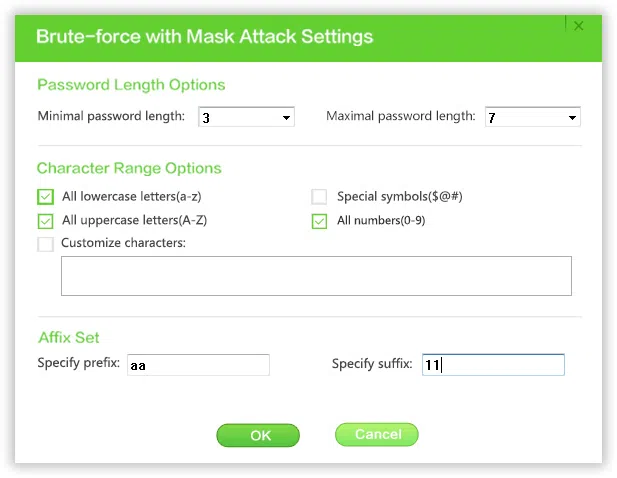 If you computer has NVIDA cards, the program will greatly speed up the password decryption process. You can click to 'Pause' button to pause the searching, then click 'Settings' to select 'CPU' or 'GPU'. Then click 'Resume' to continue searching.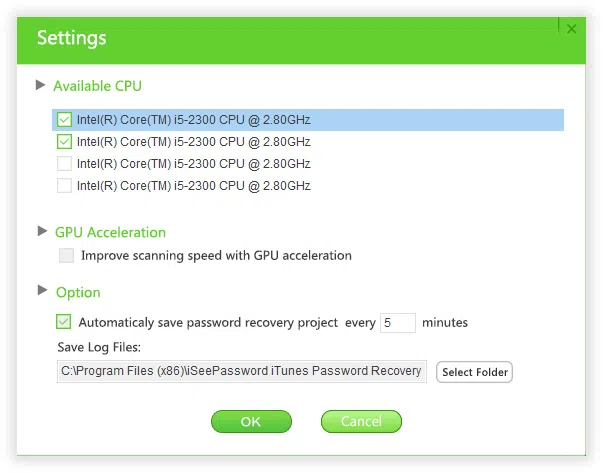 3

Begin to Decrypt Password-Protected iTunes Backup

When all settings are finished, click Start button to start the password recovery. It will take some times (minutes, hours or days) based on password length and complex. so just wait patiently.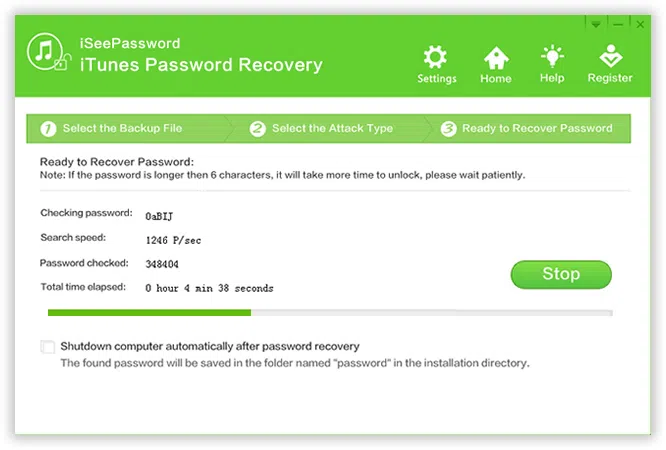 During the recovery, you can click "Stop" button to close the password recovery task, you choose to save the searching record history and continue next time. When the password was found", it will display the password in a pop-up window. Just click the copy button and paste it to a text or .doc.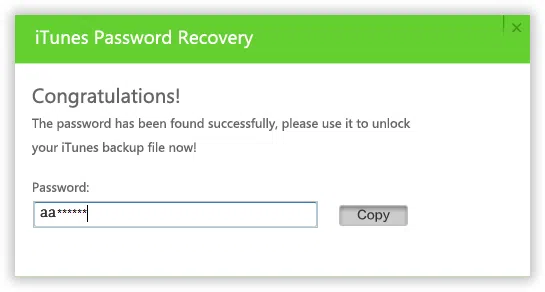 NOTE: This password recovery can help you recover your password, but can't guarantee 100% find your password. If your password is not complicated, I suggest you give it a try. If your password is too long or too complex, you should restore your iPhone and set up it as new one.

---
---