Are you worried about what would ensue upon forgetting your Windows Server 2012 administrator password? Yes of course, to worry on being locked out of your own computer system is a serious matter of concern which cannot be taken for granted. Many a times, in order to make it safer than the usual, you prefer to procure a very complicated password combination so that no one can decipher the pattern easily. But in due course of time, you forget it and fail to enter the same while starting the system. Formatting the hard disk can prove to be a fatal attempt as all the data your system possesses are most likely to be erased. So it is really a very bad idea. But there are many other tricks and trades that can be implemented to bypass the password protection if password forgotten.
If your computer is linked with a domain then simply sign in to it with a user profile which is associated with the Domain Admin group. You should be able to modify the password of your local administrator account password. But unfortunately, if it is not on a domain or if your domain account has no authority to change the password of your local administrator password then you can only use a password recovery tool like in the Part 3 to accomplish this task.
Method 1: Reset Windows Server 2012 Password With Setup Disk
This particular part is specially for Domain administrator users who lost their password. You will be required to have the Windows Server 2012 disc with you to make this part work. So here is the most detailed process which I did on a Windows 2008 Server running on VMware Workstation. The whole process is remarkably safe but not easy.
Step 1. Insert the bootable Windows Server 2102 disk on your PC and reboot your PC.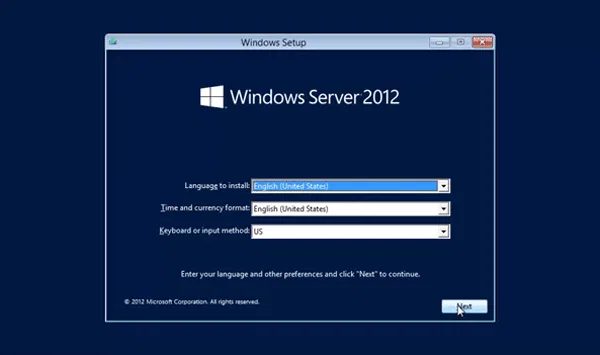 Step 2. Choose "Repair your computer" when prompted to ask and continue.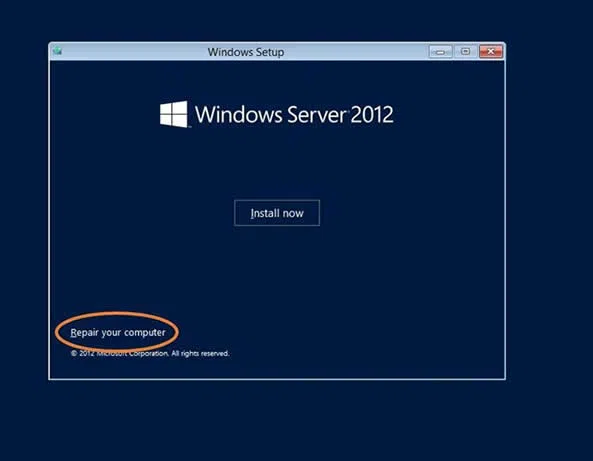 Step 3. Next, select Troubleshoot > Advanced Options > Command Prompt.
Step 4. Now, type the following command and press.
"MOVE C:\Windows\System32\Utilman.exe C:\Windows\System32\Utilman.exe.bak"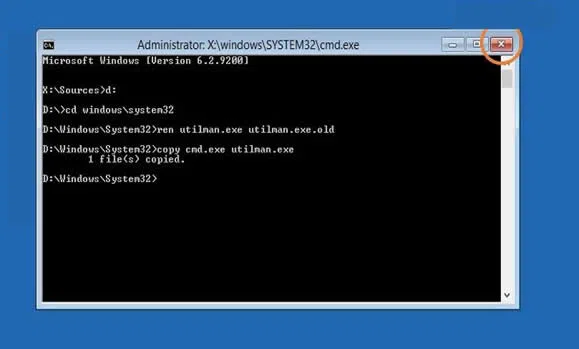 Step 5. This will backup the utilman.exe on your primary drive. Reboot your PC and on the login screen, press Windows key to launch the command prompt.
Step 6. Now, copy the following command line and press enter to change your computer password.
"net user administrator thenewpassword"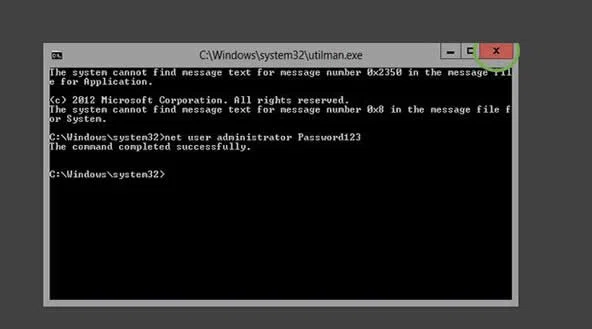 Kindly replace "thenewpassword" with any characters of your choice which you desire to make your PC password.
Cons –
High level of computer expertise is needed.
Not recommended for newbies, it easily leads to data loss or system crashes.
This method has no any graphical interfaces which might not be good for most of new users.
Don't miss: How to Reset Windows 10 Password without reset disc.
Method 2: Rest Windows Server 2012 Admin Password with Password Reset Tool
If you do not want to take your computer to service center and want to fix the problem by yourself in a much cheaper price then unlocking your computer with a password recovery tool is the best option. In this guide, we will be using the advanced version of iSeePassword program to reset your Windows 2102 password.
iSeePassword Windows Recovery Advanced is a desktop program that you need to install on a working computer. Then, you can create a password reset disk with the help of this program what will be further used to reset password of your main computer. It can perfectly reset any account password like administrator, root and domain users without reinstalling system or wiping data. It just burn a WinPE file to USB or DVD/CD, then remove SAM file in your system, never damage or modify your system file. You can even reset Microsoft account passwords. Moreover, you can even add new administrator accounts and use them to access your PC normally.

Reset local, administrator and guest account passwords on Windows without losing data.
Two ways to create bootable reset disk with CD/DVD or USB flash drive.
Support 2000+ brand computer like Dell, HP, Auss, Sony and more.
Compatible with all Windows versions such as Windows 7/8/10/98/95/2000/NT and also with Windows 2003/2008/2012/2016.
1

Download Program on Another Working Computer

Download and install the advanced version of this program on any accessible PC. Then you need to prepare a USB or DVD/CD for making a reset disk.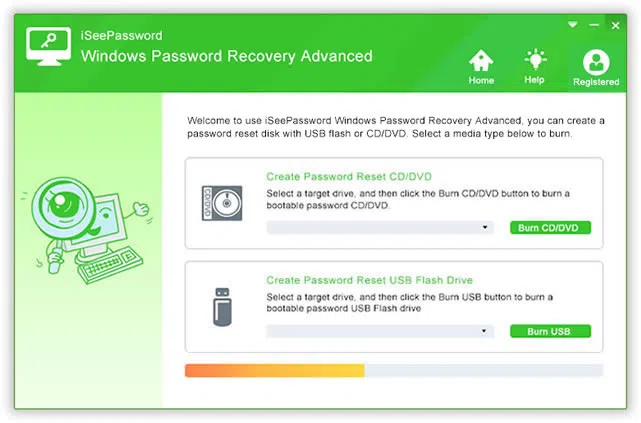 NOTE: With trial version, you can track all the accounts linked on your PC but if you want to unlock your system then kindly register the program.
2

Create a Bootable Password Reset Disk with USB or DVD/CD

Insert a USB drive on your PC and let it get recognized by the program automatically. Click on "Burn USB" from the main screen of the program and you will be able to see the progress bar as the program burns the ISO image file into your USB drive.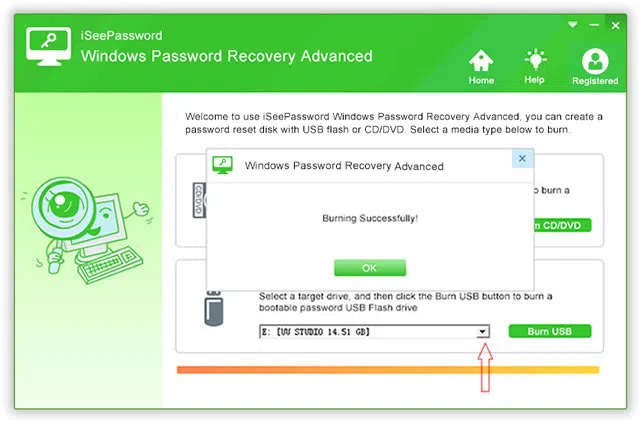 3

Insert the USB to Your Locked Windows 2003 Computer and Boot PC from USB

Remove the USB drive from the borrowed computer and insert it on your personal Windows 2013 system. You need to change the BIOS boot order so that the computer can be boot from USB reset disk. It's easy to set.. jsut reboot your computer and type Del, F12, F2 or other certain keyboard to enter into BIOS settings.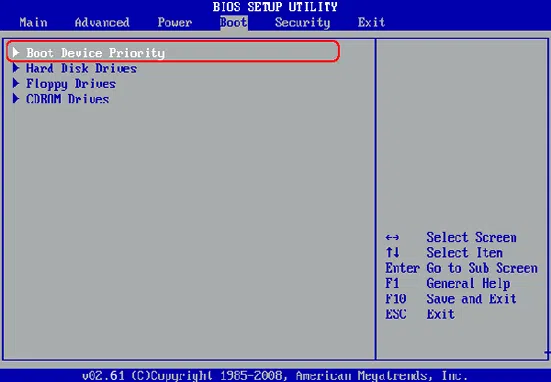 4

Start to Reset Your Password, then Reboot Your Computer

Reboot the computer and wait for your monitor to display the recovery tool. It will shows your Windows 2013 system and the all accounts in it. You will have to choose the Windows OS version and the account you want to reset. Then, click once on "Reset Password", your password will be reset to blank. And restart your PC.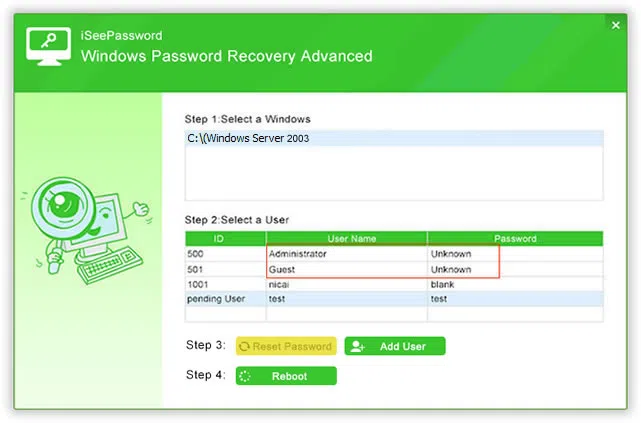 Your problem is resolved now! Your computer won't ask any password and will welcome you normally like before.
Method 3: Take your Computer to the Nearest Repair Shop
If you are not a computer person then the best option is to take your computer to the nearest computer repair shop or service center. Please remember, most service centers re-install the Windows operating system that could erase all the data from your computer. So, if you don't want to erase any files or software from your computer then we will recommend to use iSeePassword program and suggest the computer expert to use this program to bypass your Windows server 2012 R2 administrator password rather than formatting it.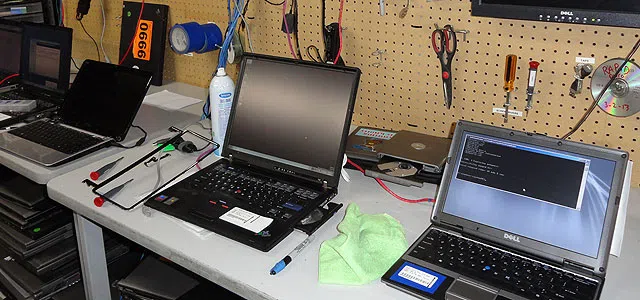 Conclusion
For your safety and precaution, remember to create a password reset disk for your PC so that you can reset the password of your computer if you forgot it again. But never worry, iSeePassword program always helps to create your own password reset disk automatically that you can use to unlock any kind of Windows computer including your Windows server 2013. Please do not use this program for hacking or illegal purpose and use it only on your personal computers.

---
---