""unfortunately  We have lost the administrator password on a Windows Server 2003 computer which is always used in our school. Is there any way to recover the lost local admin password without reinstalling system?" - A customer.
Windows Server 2003 or any other Windows server version is the most favorite operating system for all the users who likes to work VPNs and other routing networks. The clashes with IP tables and protocols are actually protected in Windows Server 2003, so you won't have setting up your own virtual networks. Like any other Windows operating system, you can and you should protect your system with a lock screen password so that no intruders or trespassers can hack into your account. Now, if you are protecting your computer with very secure strong passwords then there's no wonder that you might end up misplacing your password and lock yourself out. This can be a disastrous moment considering all the important apps and software installed inside your computer will be inaccessible if you don't remember your password.
Thankfully, you can easily reset your Windows Server 2003 local and domain administrator password by following the solutions shared in this guide.
Method 1: Try to Re-install Windows Server 2003
If you have a complete backup of your computer then you can easily remove the password from your computer by formatting the primary hard disk and install the operating system all over again. This would totally get rid of the password but please keep in mind that all the data and applications will be removed from the primary disk as well.
Step 1. Insert the bootable disc to your Windows 2003. Reboot the system and wait for the Windows to load its files on the startup screen. ws Server 2003 disc on your locked computer.
Step 2. Reboot the system and wait for the Windows to load its files on the startup screen.
Step 3. Check where to install the operating system and hit "Install Now".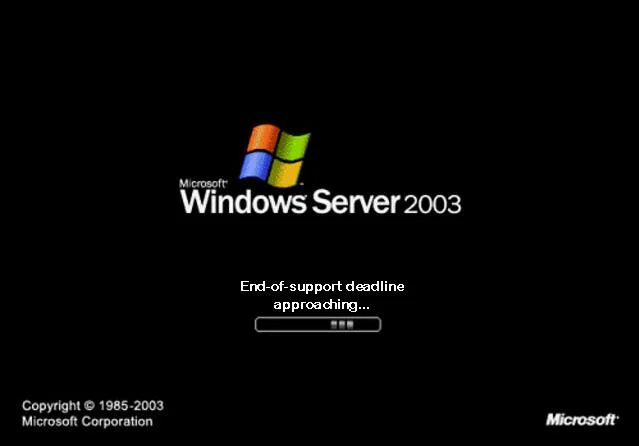 Step 4. It may take some time to install the operating system and remember not to turn of your PC during the process to avoid any disturbance.
Cons –
All unsaved documents and apps will be lost.
Not recommended method.
This method has no any graphical interfaces which might not be good for most of new users.
Don't miss: How to Reset Windows 10 Password without reset disc.
Method 2: Reset Password on Windows Server 2003 With Ophcrack
Ophcrack is an old password recovery tool that can actually recover simple passwords by running brute force simulation attacks. Please remember, it can only crack up to 6 characters passwords and works perfectly with all Windows Server operating systems.
Step 1. Download the ISO image of Ophcrack from its official website and burn the file on a USB driver.
Step 2. Use the bootable flash drive on your protected PC and Ophcrack should appear on the main screen.
Step 3. Select "Ophcrack Graphical Mode – Automatic" and press Enter.
Step 4. Ophcrack will now start the brute force attack to crack your password and it may take several hours depending on the strength of your password. Once it is cracked, your password will appear on the main interface of the program.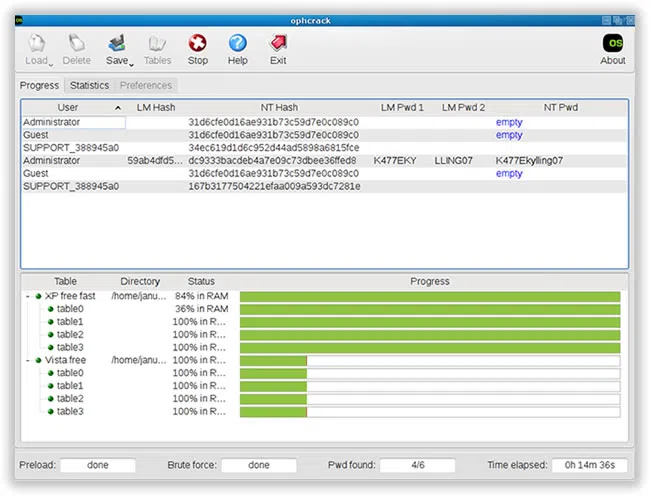 Cons –
Outdated tool and cannot crack passwords more than 6 words. and quite time-consuming.
Doesn't work with latest Windows 8 and Windows 10.
649MB / 425MB LiveCD ISO image must be downloaded.
Some antivirus programs mistakenly identify Ophcrack as a Trojan or virus.
Also Read: How to reset Administrator domain password on Windows Server 2008
Method 3: Bypass Windows Server 2003 with Password Recovery Tool
Apparently, the above methods have its certain limitations that are hard to overcome. Luckily, we are saving the best solution for the last. In this part, we will be taking help from iSeePassword Windows Password Recovery (Advanced Version) to reset Windows Server 2003 administrator password without losing any data and reinstalling system. The program is widely used for unlocking password protected Windows computers even if you can't remember your password. Basically, it helps to reset Windows lock screen password by creating password reset disk with USB thumb drive and CD/DVD. It also can reset Microsoft Account passwords as well. Exclusively available with the advanced version.

Unlock any kind of Windows computer with just 3 simple steps without losing data.
Two ways to create bootable reset disk with CD/DVD or USB flash drive.
Reset local, administrator and guest account passwords.
Perfectly compatible with all Windows versions such as Windows 7/8/10/98/95/2000/NT and also with Windows 2003/2008/2012/2016.
1

Download and Install Windows Password Recovery on Another Working Computer

Borrow a Windows computer or laptop from anyone and install the Windows password recovery tool on their computer. It's just because you can't access your PC right now. Launch the tool and plug in a USB thumb drive. (Preferably with at least 1 GB)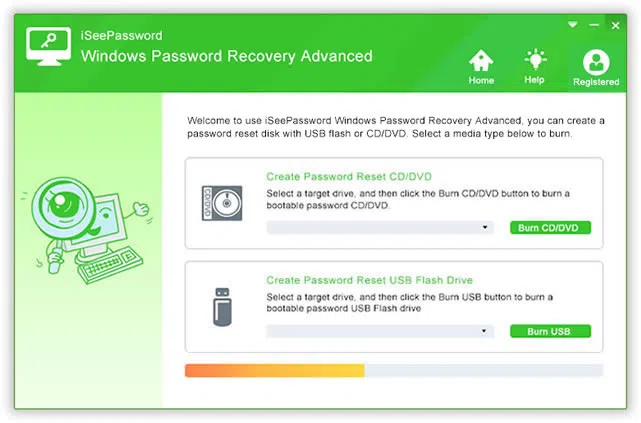 2

Create a Bootable Password Reset Disk

Click on "Burn USB" from the main interface of the program, it will take a few seconds to burn and will show a "Burning Successfully" in the a box. Then your USB drive has now become a bootable password reset disk.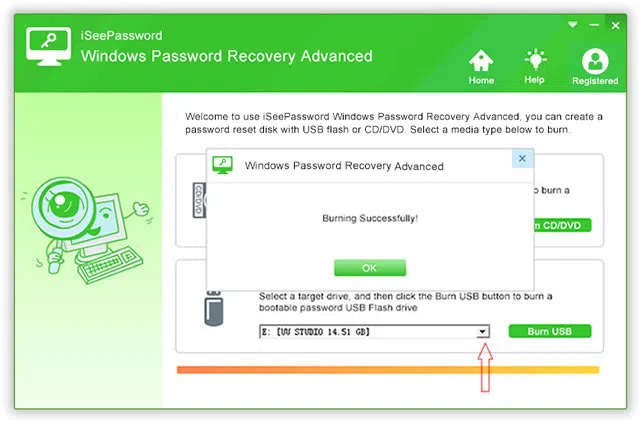 3

Insert the USB to Your Locked Windows 2003 Computer and Boot PC from USB

Insert the newly-created USB reset disk to your locked Windows Server computer. To make your PC is boot from USB. You need make to some settings in BIOS. You need to change the BIOS boot order so the USB device option is listed first. Reboot your computer and type Del, F12, F2 or other certain keyboard to enter into BIOS settings.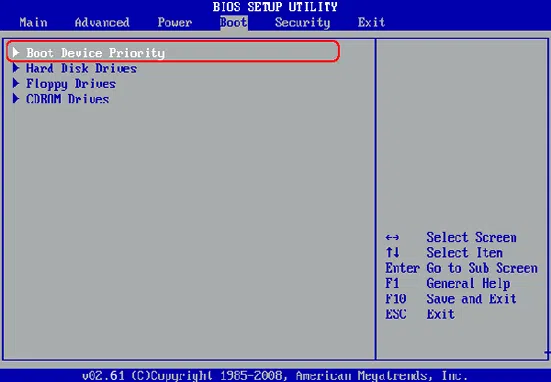 4

Start to Reset Your Password, then Reboot Your Computer

After settings USB as the first boot order in the BIOS, then reboot your computer. Wait for the program to appear on the monitor then choose the username that you wish to unlock. Next, hit on "Reset Password" and then simply reboot your PC.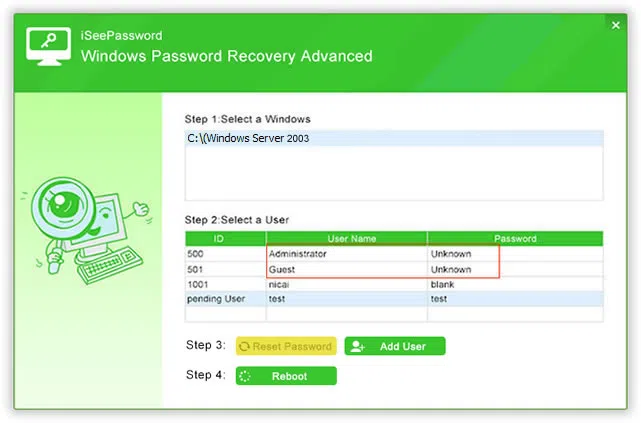 All Set! Your computer is now unlocked, you may now access it normally.
Conclusion
Windows Server 2003 is rather an older operating system that might be hard to unlock if you don't know the right tricks. Thankfully, iSeePassword Windows Password Recovery Advanced can actually reset your computer password without effecting any data inside your PC. No need to take your computer to any repair center who may overcharge you but rather take charge yourself and unlock your PC with Windows Password Recovery program.

---
---