When there is so much information stored in our everyday devices, it almost becomes a customary norm to secure the data with a password. Considering that there are numerous smart technologies we use, it is imperative to remember the secret codes for all of it. However, it is inevitable that with time, some of the vital information in our head is going to get lost.
It is perfectly common and normal to face a situation when you cannot remember the password. In such cases, you need to resort to professional means that can help you to the maximum in hauling out the password and restoring it for the better. These resolutions need to be taken fast, as keeping a computer with a forgotten password can make it susceptible to data leakage. Hence, take the best solution at hand and put it to the most effective use.
The following alternative solutions would be helpful without using password disk.
Part 1 : Reset Lenovo Laptop Password without Reset Disk
Cain & Abel is old-schooled Windows password recovery program that uses brute force algorithm along with NTML hashes to recover your password quickly. It can easily recover passwords within 14 characters but it may take a long time to crack the password. Follow these steps to recover your HP laptop password with this program.
Step 1. Download Cain & Abel on any Windows computer and burn the ISO image file on a memory stick to make a bootable disc.
Step 2. Insert the memory stick on your locked computer and wait for the program to load on the main screen.
Step 3. Go to file and choose the drive where you installed the operating system under "Boot Key" option.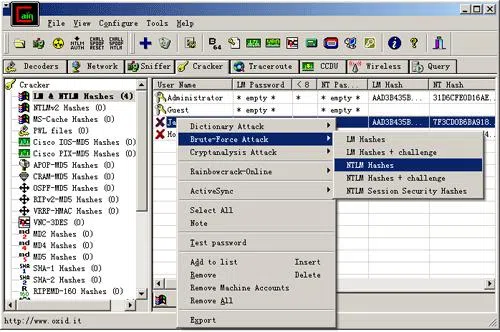 Step 4. All the usernames associated with your computer will appear on the interface of the program. Right-click on your PC username followed by "Brute Force Attack" then "NTML Hashes".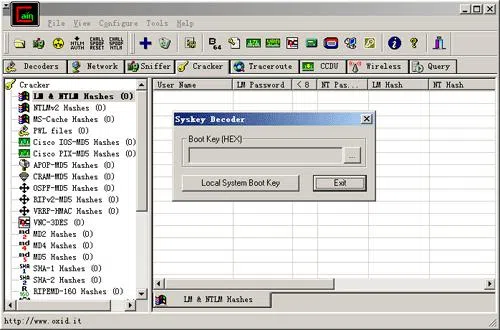 The program will take several minutes to crack your password so leave the computer alone and if it succeeds to recover your password then remember it or write it down on a paper and use it to access your PC again.
Cons:
1) Complex password recovery tool that needs a certain level of expertise to operate it.
2) Cannot crack passwords more than 6 characters.
3) It may take days, weeks and months to crack password.
Also read: 2 Ways to bypass administrator password on Windows 7,8/8.1,10
Part 2: How to Reset Lenovo Laptop Password without Reset Disk
One may think that having a Lenovo laptop may require some different ways of password recovery compared to a Dell model; however this is not the case. All you need is an effective way to restore the password and reset it accordingly. If you don't have a pre-created reset disk, you still have a chance to found your password on Lenovo laptop.
For a Lenovo model, the iSeePassword Windows Password Recovery can be of the ultimate help. Not only for Lenovo but you can use it for various other models as well. If you need it for office work, then you can go for the Professional version, and if you need it for your personal home laptop, then the Personal version can be an ideal choice. If you are a beginner, there is no need to worry because the guidelines and interface instructions are easy to follow and understandable. Hence, there are hardly any technical hurdles to face.
Supported Lenovo computer: IDEAPAD Y700, 500Series, YOGA 900, YOGA 700, FIX Series. etc.
Support Windows OS : Available for all version of Windows including Windows 10,8.1,8,7,Vista and XP.
What You need:
1) A USB driver with no less then 1GB or blank DVD or CD
2) An accessible Windows or Mac computer or borrow from your friend's.
3) Windows Password Recovery program, download it below.
1

You Need to Download and Install Program on An Accessible Computer

First of all, you need to find a Windows or Mac computer which you could have free access to and download, install this iSeePassword Windows recovery program on this computer. After installation, run it and you can see the main interface as the following: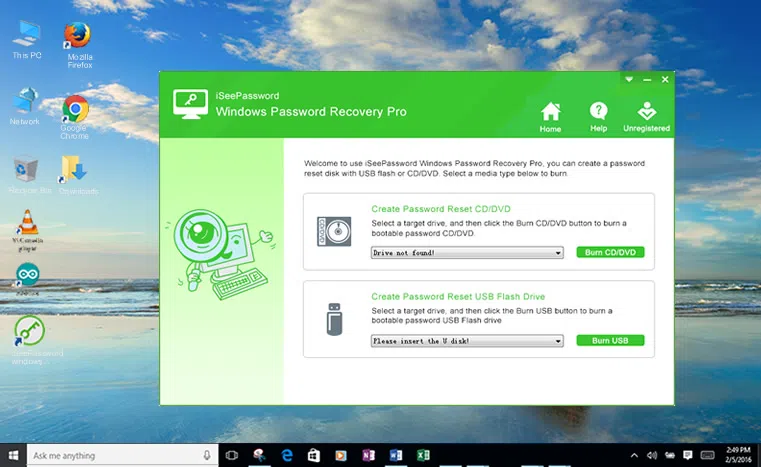 2

Plug USB Drive to An Accessible Computer and Make a Bootable Password Reset Disk

Insert your USB drive to your accessible computer (not your Lenovo) , then select your USB drive from the drop-down list. Finally click "Burn USB " button to start burning an ISO image file to the USB drive. It may takes a few minutes.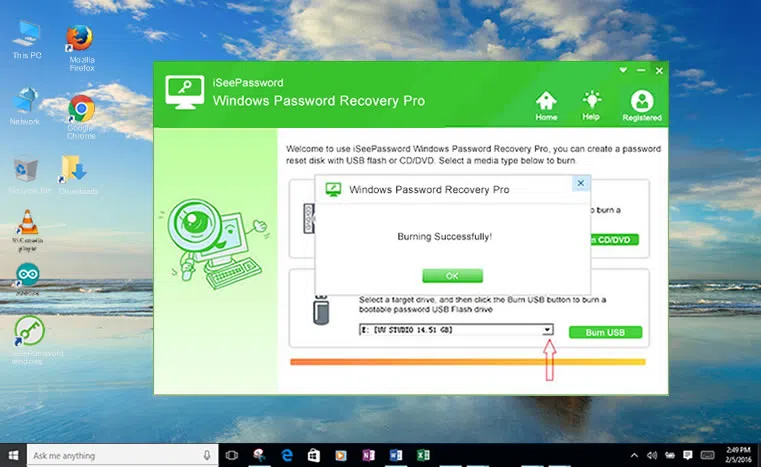 3

Insert the USB Driver to Your Locked Lenovo Laptop and Boot It from USB

To let the program loads on your Lenovo laptop, you need to change BIOS boot sequence to make it boot from USB. Boot your computer and enter into BIOS settings by typing certain keyboard. This process is different from computer brands. See how to change BISO:

1. First Restart your locked Lenovo and repeatedly press Del or F1 or F2 or F8 or F10 during the initial startup screen.

2. You can Use the up and down arrows to select the USB flash drive and move to the top of hard drives.

3. Press F10 to save and exit. Restart your Lenovo computer, this time, it will boot from USB drive.

The initial startup screen may be similar as the image below.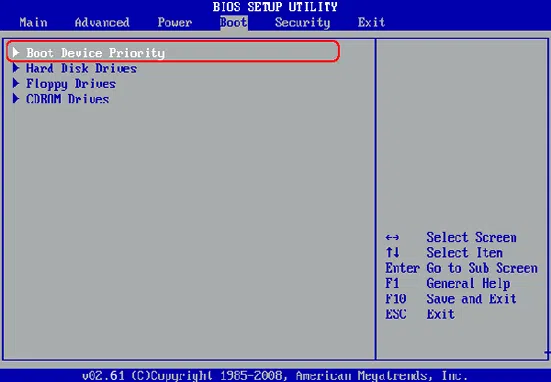 4

Select Admin Account and Reset Password on Lenovo Laptop

Keep your USB drive connecting to your locked Lenovo computer and restart your Lenovo laptop. Windows password reset tool will take into effect. You will see the interface of this program. Choose the target Windows OS you want to reset password and in the step 1. All the users names will be displayed in the Step 2, just select one you want to remove and click "Reset password" button.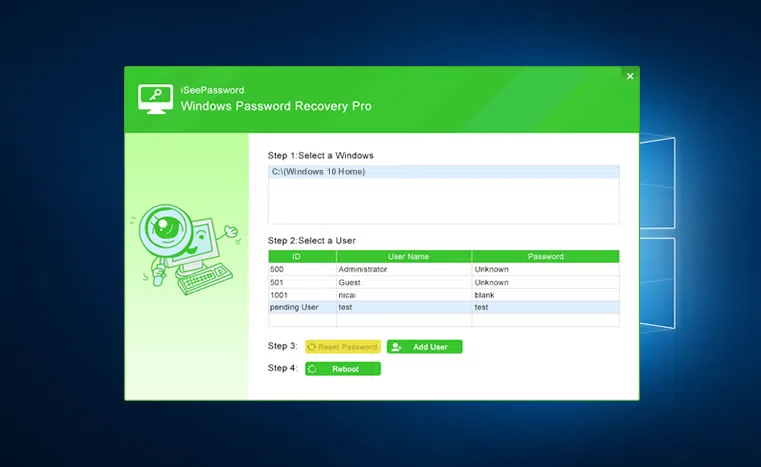 Finally, click "Reboot" and eject password reset disk, your password will be blank  and you are able to log into your computer without a password.
With a comprehensive resolution as such, it becomes easier to deal with the password recovery issues. It is fast; hence, not much is required for the entire process to work out smoothly. If you are hoping for something simple yet effective and most importantly safe, then this recovery software can be the ultimate solution to bypass password on Windows 7, Windows 8 or 10 without system re-installation.

---
---