If you are a Windows user, you must know about Safe Mode. Just before an hour, I was not able to login to my computer as my user profile was not being loaded. Then, I booted my computer in Safe Mode, and I was in. Then, I fixed the problem, and my computer is working fine now in normal mode as well.
Without any computer expert, I was able to solve the issue. Therefore, it's important for you to know a bit about Safe Mode of your computer so that you can solve small and even big errors of your PC.
Safe Mode is basically a diagnostic mode of your computer's operating system as it helps you fix many issues related to the OS. Safe Mode comes handy when your computer gets attacked by Trojans, Malware, or not working well due to some software. You can log into your PC using this mode and remove the problem causing software, malware, Trojans or viruses. It is called Safe Mode because it doesn't load any third party software or drivers. Hence you can use this mode to fix the problem instantly. Also, in Safe Mode Windows uses low screen resolution since it doesn't load many hardware and software programs.
Now, you know the importance of Safe Mode of your Windows Computer. Now, let's talk how you can boot your computer in Safe Mode. I am mentioning two ways to boot your Windows Server 2012 in Safe Mode. And another tip is how to reset domain password on Windows server 2008.
Solution 1: Boot Windows Server 2012 in Safe Mode by using Msconfig
Msconfig is the System Configuration Utility on Windows computers, you can configure the startup of your computer using this utility.
1. First of all, press Windows + X or Simply click on "Run". Go to Start Menu and click on Run.
2. Type msconfig in Run and hit enter, it will open System Configuration dialogue box.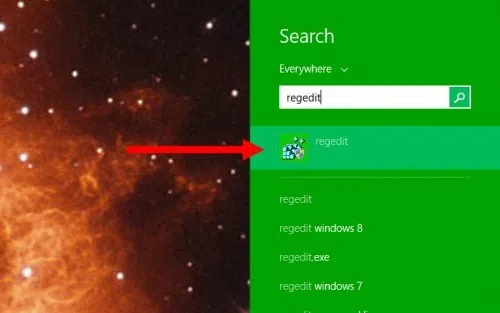 3. In the System Configuration, locate to Boot tab.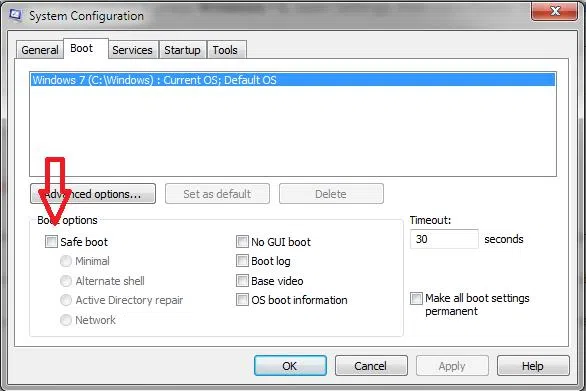 Check the 'Safe Boot' check box, and click on OK button, it will prompt you for restarting the computer so that the changes will be applied, from next boot, your PC will start in Safe Mode. Isn't it simple?
Also read: 3 ways to reset Windows server 2012 password.
Solution 2: Boost Windows Server 2012 in safe mode using startup settings
1. Open settings by pressing Windows + c.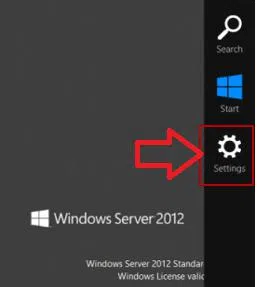 2. Click on Power Button. Now press and hold Shift key on your keyboard and click on Restart.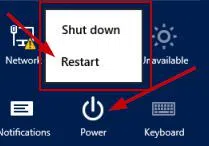 3. Now, you will see a sky colored screen, Click on Troubleshoot.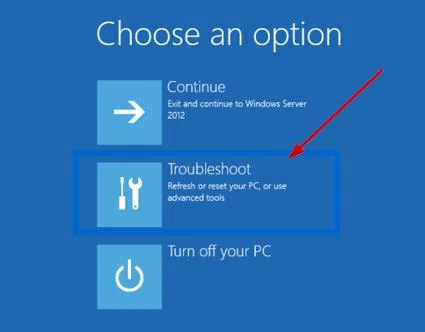 4. Now click on Advanced Options, then select Startup Settings, which can allow you to change Windows startup behavior. In the pup up windows, click 'Restart' button.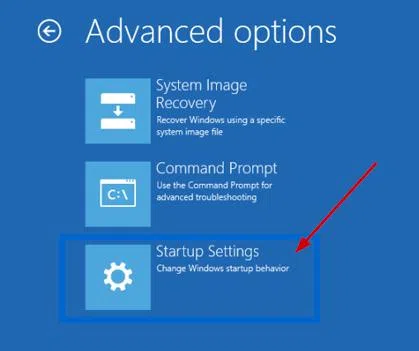 Now, your PC will shut down, and then restart. You will see the black screen page before the Windows load. Choose 'Safe Mode', and Hit Enter. Now, your Windows Server 2012 powered PC will start in Safe Mode.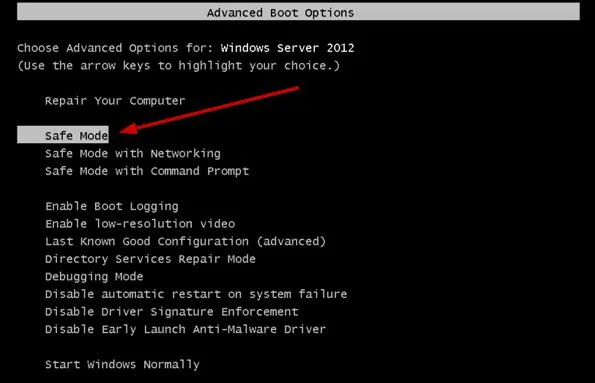 Verdict:
These are the two simple ways to boot your Windows server 2012 in Safe Mode with no hassle. You can also try restarting your PC and keep pressing F8. In most of the PCs, doing this gets you the advanced boot Options black page, in front of you, and you can select Safe Mode from there, and you are done. Share your thoughts in comments.

---
---