Passwords are very important for security, and nowadays we prefer to set passwords on everything we use on our computers on smartphones because safety is the main concern when your device is online.
When it comes to password, we all know that we do forget important passwords at times. We don't keep them written on a paper as well due to security reasons. When it comes to our Windows computer, we do lock it with an administrator password because we do store every important files and other stuff on our computer nowadays and we don't want someone else to look into our confidential data. But, when you forget your Windows password, you need some ways or tools to recover them and such tools are called as Password Recovery Tools.
One of such password recovery tools is LCP which is a freeware, and it is usually used in resetting passwords of the Windows. It makes use of various attack types to get access to the system and reset the password. Though it is an awesome freeware tool, having a few good alternatives is always a good idea.
In this article, I am going to mention 3 best Alternatives of LCP password recovery to help reset your forgotten Windows password.
Alternative 1: Chntpw
Chntpw is an extremely powerful software utility for blanking or resetting the password of Windows. It does the blanking or resetting the password by editing the SAM database wher e the Windows password hashes are stored. Chntpw should also be with you in a bootable CD which you can use when your computer is locked. You need to boot your computer with it and follow the process that is mentioned in the first of this article.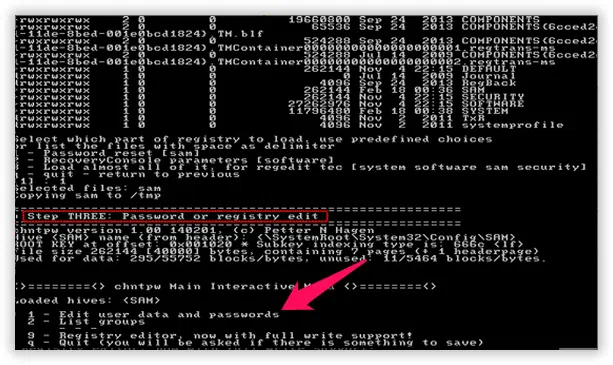 Cons:
1) None-Graphical interface, only accept Command Prompt. Difficulty of use, unsafety , low efficiency.
2) Only works Supports all Windows from NT3.5 to Win7, and won't support win 10/8/7 well.
.3) Latest release is 140201 (2014-02-01) and Haven't updated for a long time.
Note: If unfamiliar, using an Chntpw incorrectly can cause your system file damaged and data loss.

Alternative 2: iSeePassword Windows Password Recovery
Windows Password Recovery V6.0.0.1 is a product from iSeePassword, and this can make things easier for you when it comes to resetting the Windows password.However, I can't really recommend this tool. I have tried the tool on a couple of Windows machines and it succeed several times. It's so easy and fast, making the password reset task in Windows one of the most efficient I've seen. Get the software from below, and have it on a bootable USB or DVD. When you need to use it, boot your computer with it, and follow the process mentioned in the second part of this article. If you're Windows 10 user, follow this tutorial to reset win10 password directly.
What You Need to Prepare
1) A USB driver with no less than 1G capacity or blank DVD or CD.
2) Another Windows or Mac computer for downloading iSeePassword
3) Download it directly from blow.

1

Install and Launch Program on Any Accessible Computer

To get started, you need to download and install this program on another computer, then try to create a bootable USB reset disk. Insert your USB to this computer and click USB device and click Burn button to write ISO file to a USB drive.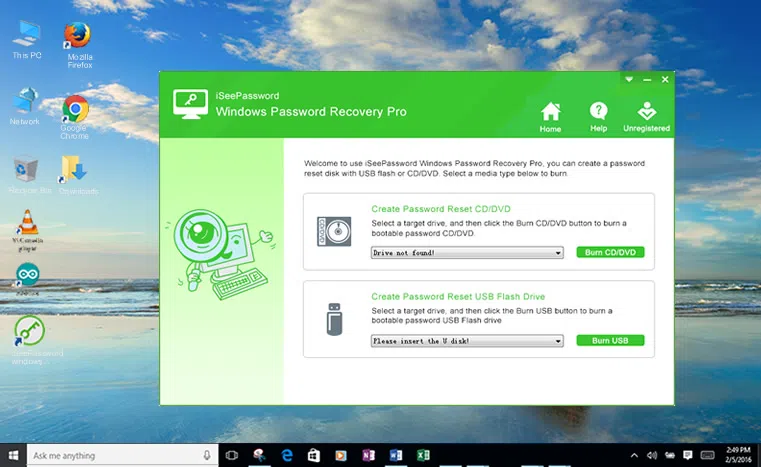 2

Insert Created USB Disk to Your Locked Computer, Boot PC from USB Drive

After creating the USB reset disk, boot from the USB disk by rebooting your PC with the disk still in the drive. To let the computer boot from USB drive, you need to change the USB as the first boot order in the BISO settings.

When computer reboots, repeatedly pressing F2, Del, or other keys to enter BISO, and change boot device priority to the USB drive in the BSOS settings.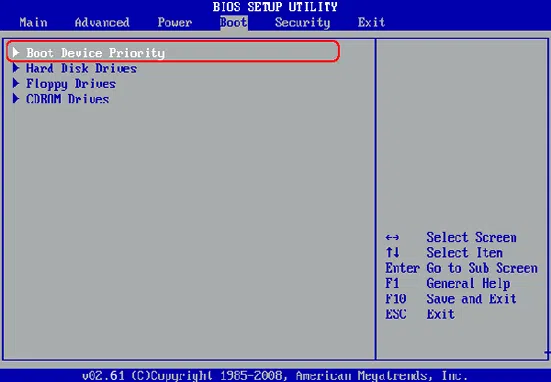 3

Select the Account and Reset Password You Want

The program will start automatically, the rest of the process is automatic. Select the account & password you want to reset, then click Reset Password button. After that,click Reboot button to restart your computer, now you can login your computer without password.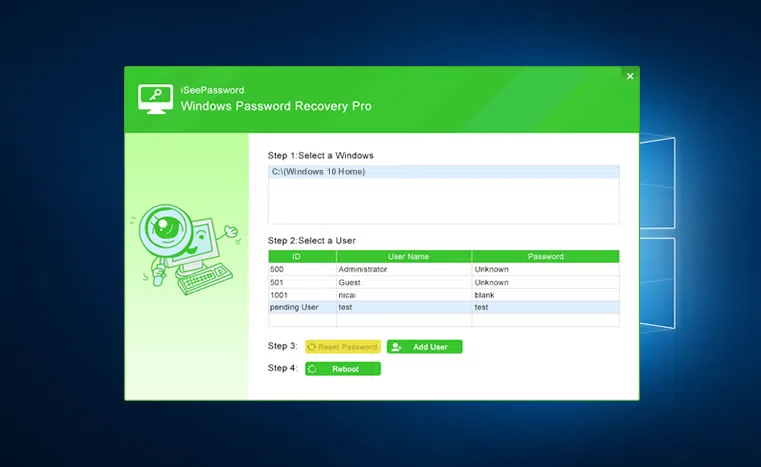 Verdict
There are a number of free and premium password recovery software programs like LCP. However, I tried my best to list the best 3 alternative LCP password recovery software.  iSeePassword windows password recovery won't make any changes to your system and does not alter the hard disk in any way, it just boot your computer from USB drive and reset your password. There are many other tools out there can be sued to reset password, like as chntpw, LCP password recovery, Ophcrack, PCunlocker, Ubuntu Live CD. I am sure you would love this list of excellent password recovery tools. If you have any question, hit me up via comments, and I will try my best to help you out.

---
---