Dell, being one of the most used laptops all over for its fine quality, support and usage, you also need to secure the laptop to ensure that you have completely locked in the information required. Safety concern for data is the most crucial and there is an inherent need to understand the confidentiality of information. Hence, the password is the most important thing to be considered. It often happens that since there are too many devices in use at the same time, you will tend to provide different passwords for use. Hence, there is always the possibility of losing track of the numbers and codes that you have enabled everywhere. Now if you are wondering how to reset Dell laptop's administrator password, then the process is simple, and there is no need for you to be apprehensive about the process of initiation.
It is always best to reset Dell laptop password altogether rather than simply recovering it. This will provide higher chances for you to remember the new code rather than going back to the old one again. Simple password reset software will do the trick, and you need not go through several other options to reset the password on Windows.
Solution: How to Reset Password on Dell Laptop with Reset Tool
The best way is to have a iSeePassword Password Recovery software that will enable you to have a great alternative at hand to reset your given password of Dell at any point of time. Since you cannot login to the locked laptop, get hold of one that is accessible and use the system to create a bootable disk with USB drive or DVD/CD. Do have the downloaded program ready to be installed in the accessible laptop. Once the disk has been created, you can insert it into your locked dell laptop and follow the instructions as provided.

Only 3 steps to remove your Windows login or admin password without data loss.
2 ways to create bootable reset disk with CD/DVD or USB flash drive.
Supported Dell Laptop Mode: Dell Inspiron, XPS, Alienware, Chromebook and all other brand laptop or desktop.
Supported Windows OS : Windows 10/10.1/10.2, Windows 8/8.1 and Windows 7/Vista/XP
What You Need:
1) A USB driver with no less then 1G capacity or blank DVD or CD. (USB drive is recommended)
2) Get hold of a computer that is accessible, or borrow from your friend.
3) Reliable password recovery program (Standard version), directly download it below.
1

Get An Accessible Computer and Download, Install the Program on It

Since you are unable to access your locked Dell laptop, but you can log in to any available computer to download the program. Launch it after installation. The man screen is like this: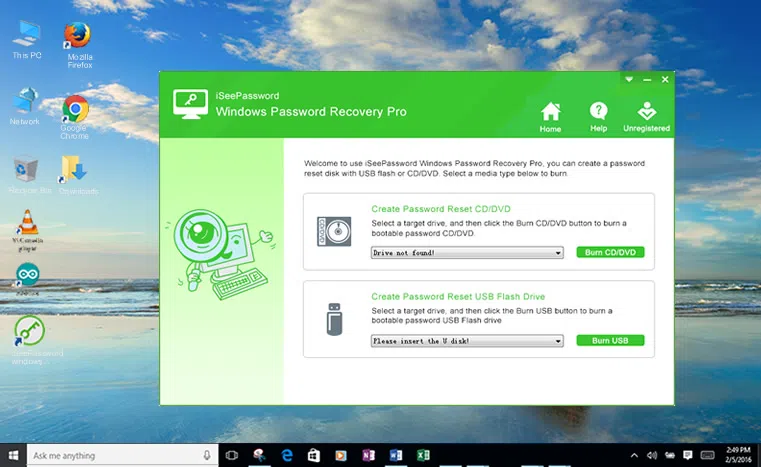 2

Plug Your USB Drive to PC to Create a Bootable Reset Disk (Take USB for Example)

Before you begin, you need to have a removable media like a USB flash drive. Just insert your USB drive to any available computer you have and then select the targeted USB name in the dropdown list. After confirmation, click begin "Burning button" to start create a USB reset disk.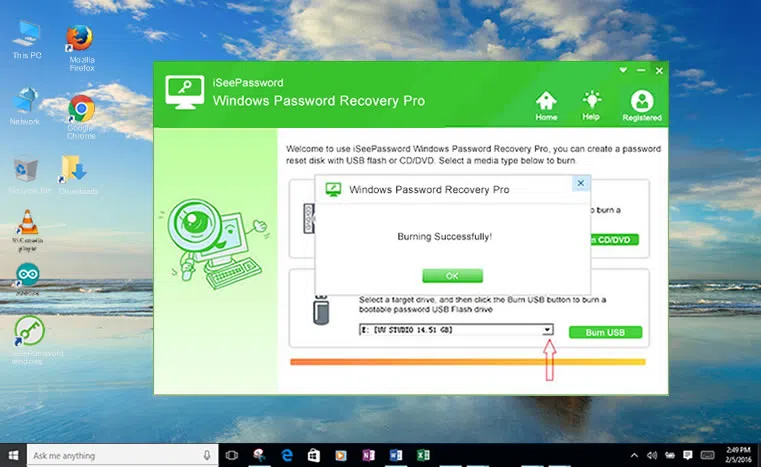 3

Then Insert The Created USB Reset Disk to Your Locked Dell and Restart Your Dell Laptop

This step, you should insert the newly created USB drive to the locked Dell computer. To let this USB reset disk loads, you need to set USB drive as the first boot order in BIOS setup.

Change Boot Order on Your Locked Dell Computer:

First you have to restart your laptop and repeatedly press F1 or F2 or DEL (as appropriate) to enter the BIOS Setup Menu, change the USB drive as first boot order, then save and exit the setup program. Restart your computer, it will boot from USB drive this time.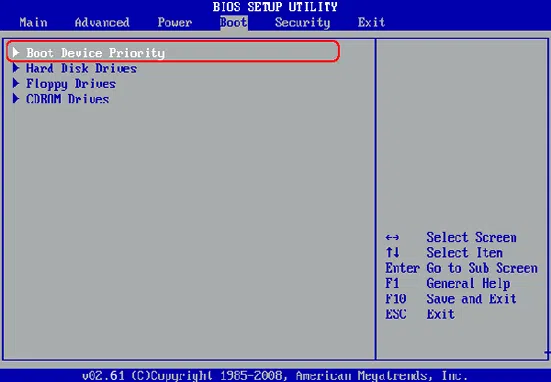 4

Start to Reset Your Dell Laptop Password

Your Dell laptop should now boot from USB drive and the Windows Password Recovery Pro program will be loaded. As you can see in the program, you can select all accounts you created before and reset them. First you should select your Windows and second, select a User you want to reset. Then click "Reset password" button, the program will remove your password protection.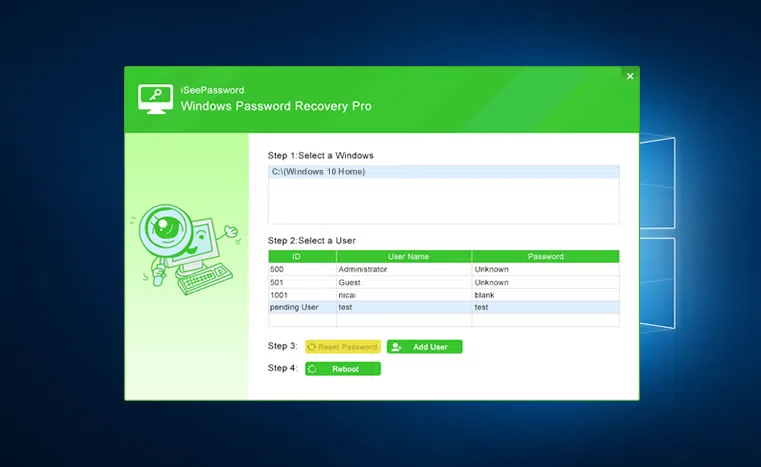 After resetting your Dell password, reboot your Dell computer and don't forgot to change your boot order back to hard drive in the BISO.
Since Dell might seem a bit complicated to many, it is necessary to ensure that you are using the right software program to gain back control of the lost administrator password. There are several ways through which a Dell password is created, and this may at times create confusion for regaining the password back gain. However if you are following the right steps at hand and using a genuine software program, then there is the ultimate guarantee of getting back the password once again. You can ensure a safe, effective and fast way of gaining control over the device. There is no need of apprehension considering that the program is user-friendly and simple steps are devised to ensure that even a layman can handle the password reset process.

---
---