Since we have so much private information stored in our personal systems such as laptops and phones, it becomes really difficult to preserve their protection without maintaining a password for the information safety. Laptops for instance are a store house of information and to keep it safe from third party interruptions you have to insert a password and ensure that your information remains private and does not become the property of public viewing. To guarantee this, the system password is necessary and what is also common is the frequently losing track of the password, if you forgot Windows Vista Password, then accessing the system becomes difficult and impossible to gain access to. When this happens you are at a loss and need help immediately to be able to gain control once again.
If you are really unable to remember your Vista login password, don't get discouraged. Theres still is an effective yet reliable way you can take to reset your Windows Vista/XP password without reformatting and reinstalling your operating system.
Solution: How to Reset Windows Vista & XP Password without Reset Disk
If you have a pre-created password reset disk before, then resetting Windows Vista&XP password would be extremely easy and fast. But such reset disk was not well-known and most users haven't realized the importance of the reset disk. As for such group, only password recovery program works for your issue. iSeePassword Windows Password Recovery is one application that you can take if you are intending to recover forgotten Windows Vista/XP password. It is simple and you can effectively get back the password without having to go through complicated methods and confuse your head. There are 3 important steps involved. Once you have downloaded the software and made a bootable CD or USB flash drive, you can effectively regain access to Windows Vista system in minutes by inserting the drive and being guided by the application interface. This is a professional Windows reset tool which can identify most of Windows system data, it can be run in DOS environment and never damages to your original data and system file.
Support Windows OS : Available for all version of Windows including Windows 10,8.1,8,7,Vista and XP, and service.
Just follow the step-by-step instructions below:
What You need to Prepare:
1) A USB driver or blank DVD or CD
2) An accessible Windows or Mac computer or borrow from your friend's.
3) Download the Windows Password Recovery program below and install on an accessible computer.
1

Download Password Recovery to a Normal Computer, Install and Run

First of all, you need to download this Windows password recovery application on another accessible Windows or Mac computer, after the installation, launch it and you will see the main interface below.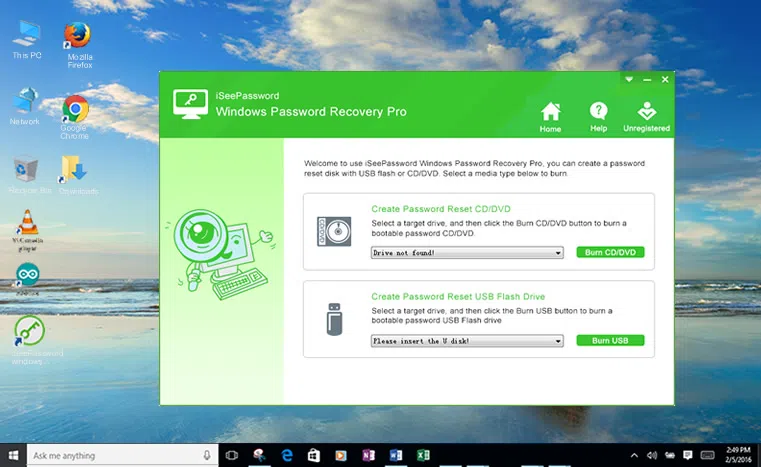 2

Create a Bootable Password Recovery Disk with USB Drive (Take USB for Example)

Here you will be asked to choose a media type ( USB or CD/DVD) to make the recovery disk. This tutorial takes USB as an example to explain how to burn image file to your USB drive.

When you insert your USB drive on computer, the program will detect it automatically, then select the right USB drive letter from the drop-down list, then click "Burn USB ". The burning process may take  a little times, please wait for a moment!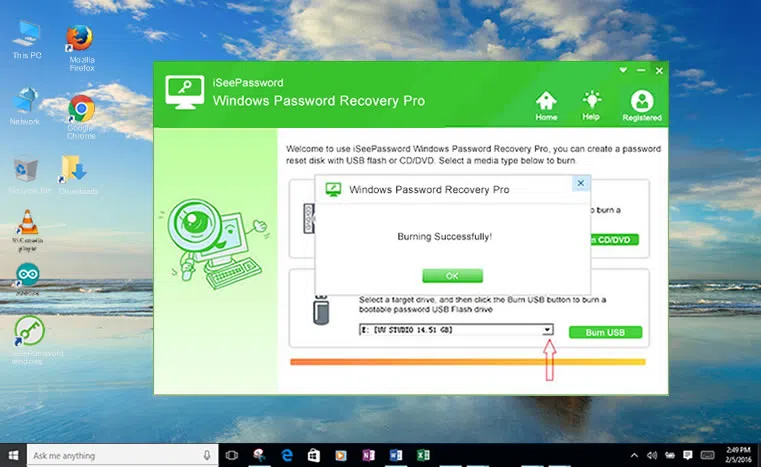 3

Insert USB Drive to Your Locked Window Vista&XP Computer and Boot Computer from USB

After you created a USB recovery disk, just insert it to your locked Windows Vista computer, reboot your computer and type 'Del' or 'F2' or other certain keyboard to enter into BIOS Setup, then set your Boot Menu or System BIOS to boot from your USB device. Save changes and exit.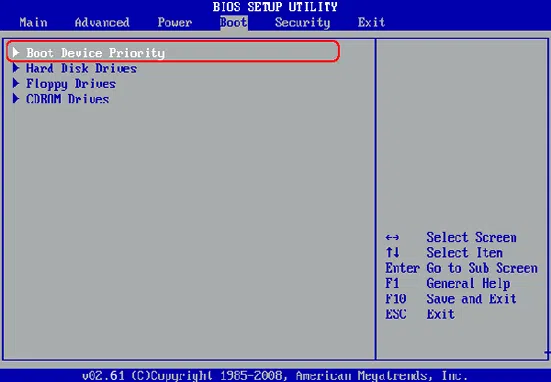 4

Begin to Reset Your Vista Screen Password, then Reboot Your Computer

This step you must keep your USB connecting to your locked computer, and restart your computer once the boot order has been changed, then the Windows password recovery program will be activated during boot process. Then select the User name that you need to reset and click the "Reset7 password" button to start the process.

After resetting the password, the user password will be marked as blank. Then click Reboot to let the computer eject the recovery disk and click Yes to restart your computer. Now, your can start your Vista computer without login password protection. Don't forgot to change the BISO boot order to your original settings.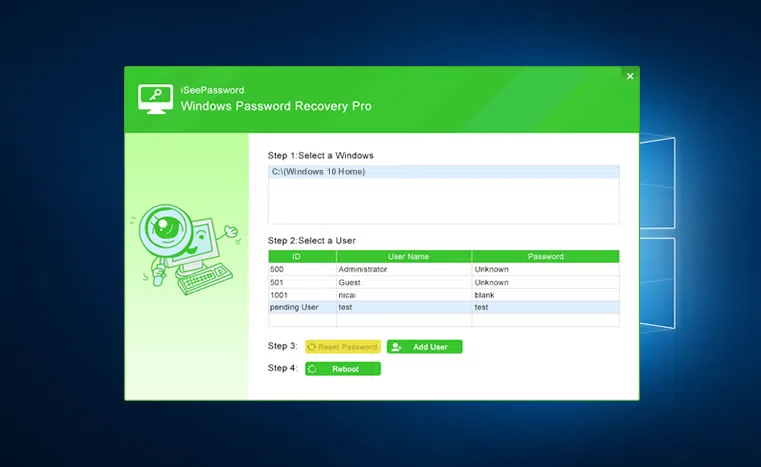 Several other programs are available as well but there is hardly any that will ensure of such simple methods. Windows Password Rescuer will guide you through the entire process so that there is nothing that confuses you. Its reliability is top notch and you will be safe from losing out any internal information while the software is in use. Therefore you do not even have to go through the trouble of resetting your password and going through extra steps.

The iSeePassword Windows Password Recovery has three separate version of personal, professional and advanced. Each of them has general and specific features that you can make use of depending on your requirements. It is fully compatible with all laptops and Operating system. Regaining your password will never be difficult again and you do not even have to take it to the customer service center and ask agents to help you out. You can sit at home and regain effective control of your system password and go back to using your Windows just like before. Therefore with the least amount of complication, you can get rid of your issues without having to try unreliable alternatives.

---
Related Articles & Tips
How to unlock your Windows 7 Password without reinstallation
---