"As for me , I've been trying to reset the screen login password on my Windows 7 for some time, but today with Ophcrack, when I restart my computer from bootable disc, it keeps saying "No tables found!!", what happened? And I'm sure I didn't boot from the wrong drive. Any help?" -
What should You Do If You Get An Error "Ophcrack No Tables Found" ?
You know, password recovery is not that big of an issue if you have the proper means of restoration. The concerned technique needs to be safe, effective and fast in hauling out the lost data. Hence, make sure that whatever method is being used, it can provide you the ultimate satisfaction. Now Ophcrack is a major way to bring back the lost password. However in most cases, it may happen that you are unable to open the Ophcrack program let alone work with it, you may often get a messages says "Ophcrack no tables found", and you've tried replacing the tables, but nothing works. So, even though Ophcrack program uses the most advanced of ways to get through the system, it may at times fail to work its magic considering the complexities involved. So, if you get an error "no tables are found" during Windows 7 password reset with Ophcrack, how should do?
Well, there are two solutions for your choice to recover your forgotten Windows 7/8 password.
Part 1: Get the Rainbow Tables from Ophcrack Website
You may now know that Ophcrack uses rainbow tables to remove the windows password protection, during the usage, when it keeps prompting you No tables found, it means that Ophcrack can't find the rainbow tables on the CD, probably a result of a bad burn. If you can't find tables in Ophcrack boot disc, you need to download rainbow tables from Ophcrack office site.
Note: Ophcrack program only works for Windows XP, 7 or Vista. It doesn't work for Windows 8/8.1 or Windows 10. If you forgot Windows 10 password, please read this part 2.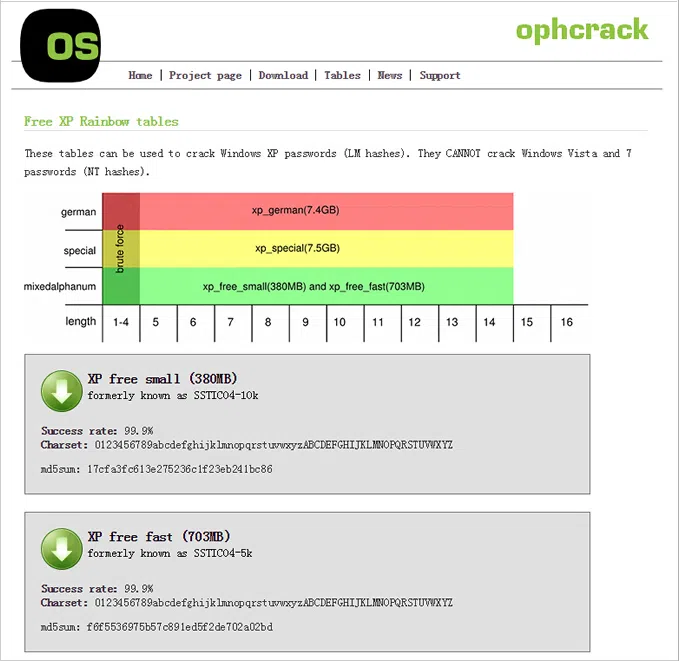 You will find many different types of rainbow tables provides by Ophcrack website, some of these are free, others are pay-for-service. You should select the right version available for your computer, then download and purchase it. You may have noticed that Ophcrack doesn't guarantee 100% success rate of password recovery while using its rainbow tables. So, you should be given a second thought before using Ophcrack to reset your Windows 7 password.
Part 2: User Other Professional Windows Password Recovery Program
If you do not want to get through the line of complexities and need a simple third party intervention to resolve matters, then iSeePassword Windows Password Recovery can be an ideal way to solve matters. This simple and effective software technique will ensure you an easy way to dig out the password and make the necessary changes. You just need to create a bootable USB reset disk and plug it to your locked computer and remove its password, that's all! The steps are simple to follow, and all that is required is to make sure that the guidelines are understood properly. Moreover, safety features are induced so that there is no possible leakage of personal information at any point of time. All the data stored in the device will be kept safe, and you can successfully take care of the password restoration issues.
Support Windows OS : Available for all Windows versions including Windows 10,8.1,8,7,Vista and XP.
What You Need:
1) Prepare a blank USB flash drive with no less then 1G capacity or blank DVD/CD (We recommend using USB drive, easy and fast)
2) Find an accessible Windows computer to install the Windows password recovery. You can download it from below.

1

Download and Install the Program Any Accessible Windows Computer

Assume that you have an accessible Windows computer in hand , then download and install the windows password recovery program on this computer, and launch it. The main panel like below.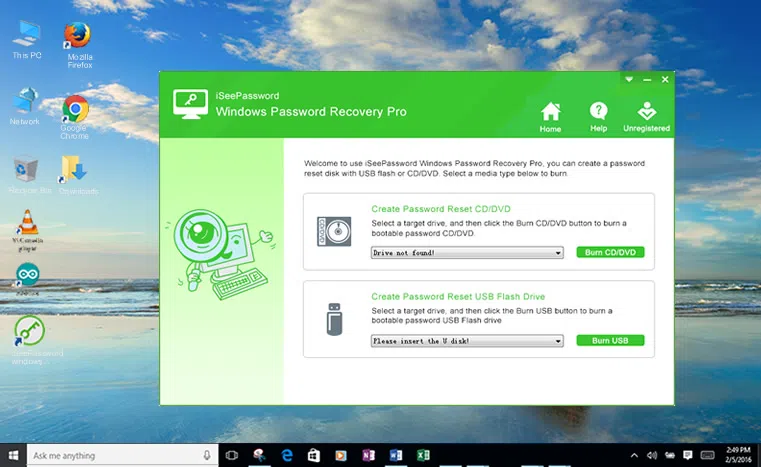 2

Insert Your USB Drive and Create a Bootable Reset Disk (Take USB for Example)

You have two options to create a bootable password reset disk, one is USB drive and the other is DVD/CD. Here we select USB drive for an example. Insert the your prepared USB drive into this accessible computer, specify the burning drive from the pull-down list. Then click the "Burn USB" button to start burning process. Please wait for a while.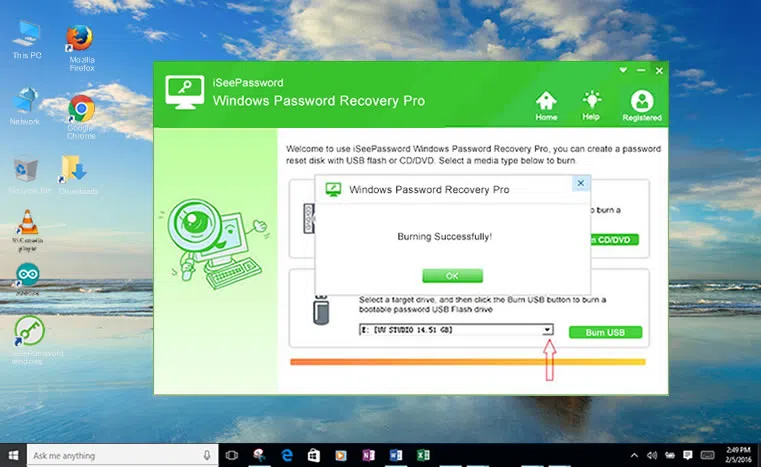 3

Insert Created USB Reset Disk to Your Locked Computer and Change BIOS Settings

When the burning is completed, you need to insert the newly created USB drive to the password locked computer, and set USB drive as the first boot order in BISO.

See How Change Boot Order in the BOSI SETUP

1. First you should restart your locked computer and repeatedly press F1, F2, F8 or F10 while the computer is initializing. a boot menu may appear, then change the boot order to make it boot from USB drive.

2. After that, press F10 to save your changes, then restart your computer.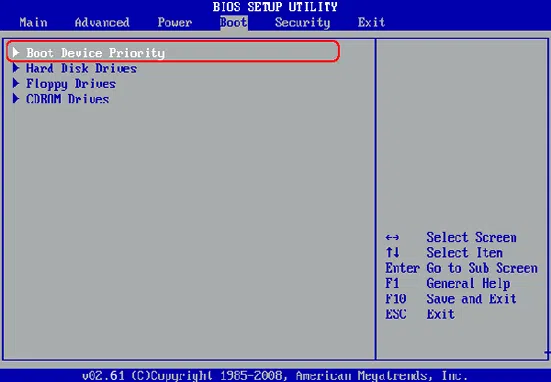 4

Select Admin Account and Reset Password

Restart your computer now, it will boot from USB drive this time, the Windows password recovery will be loaded on your screen. You just need to select the target user account you want to reset and click "Reset your password" button to remove your password. After the process, you can login your system without password.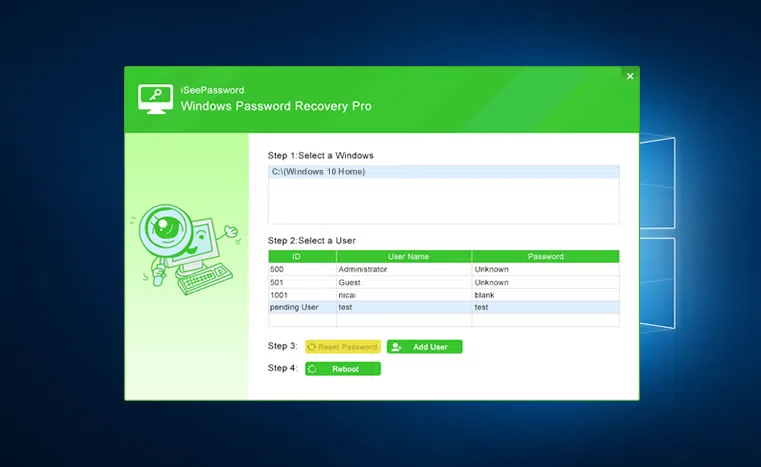 Compared with Ophcrack, The software works in a number of situations. No matter which version of windows you are working with, whether it is 10, 8 or 7, the concerned rescuer version will be apt for use. From HP to Lenovo and other brands, all are compatible with the software. If you are engaged in heavy security work and the password provided is complex and so is the protection of the device data then this program is available for the ultimate help, safe and fast, never damage to your operating system and original data.
So, if other methods like Ophcrack fails to work, this Ophcrack alternative is sure to work a wonder for your password recovery and reset issues. Considering that there is not much time that can be donated to these concerns, you need a fast and speedy recovery. Hence, choose the way that will effectively provide the optimum results without wasting much time.

---
---