Asus is one of the most powerful names when it comes to laptop. You have been using Asus laptop for a long time but now you are simply unable to do anything with it because you have forgotten the password for your Asus laptop. "I forgot my Asus laptop password and I don't know how to reset it..what to do?" This is a very common questions because a lot of laptop users has experienced the same problem. In this digital world where a password is equivalent to the air we breathe, when we forget it we feel doomed. You can't do anything without administrator permission, including you can't download, install the applications you want with guest account.
There's actually no way to use the laptop even in the safe mode, unless you reinstall and format your Asus system as long as there are no important data on your computer. Of course, you can reset Windows Password manually but it takes a serious amount of time and you may damage your computer or lost your data. What should I do?
User Guide : How to Reset Password on Asus Laptop without Disk
There's no point of resetting the password manually when you can easily do that with a smart windows password recovery software - iSeePassword Windows Password Recovery Personal, which is is one of the most effective reset tools that can help you reset password on Asus regardless of the operating system, this program is fully compatible with DOS environment, safely and smoothly reset your all accounts in your Asus laptop, never cause any of damages to your computer. No need any experience only need basic pc skills. In fact, the principle is simple. All you need to do is prepare an accessible computer and USB flash, then use this software to create a bootable USB reset disk, finally insert it to your locked Asus laptop and remove the the password protection. Combining with an example, this paper clarified the basic principle and measuring steps of the method in detail.
Supported Asus Mode: Zenbook Pro Series, K/A Series, X Series, E Series, V Series and F Series.
Support Windows OS : Windows 10/10.1/10.2, Windows 8/8.1 and Windows 7/Vista/XP
What You Need:
1) Prepare a 2GB USB flash drive or DVD/CD (USB is recommended)
2) An accessible Windows or Mac computer.
3) Creating tool, directly download it below.
1

Find An Accessible Computer and Install Windows Password Recovery On It

Because you're locked out of Asus computer, so you need to download and install free demo version of Windows password key software on another available computer.(not password protected). Then run it, the main panel like below.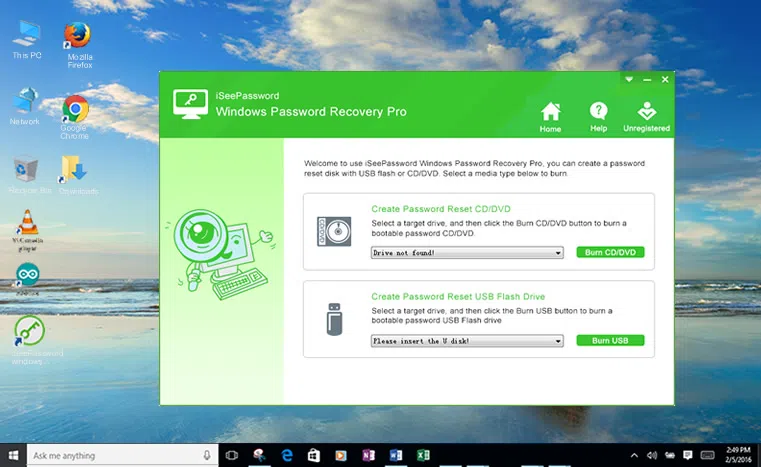 2

Burn a Bootable Password Reset Disk with USB or DVD (Take USB for Example)

Alternatively select "CD/DVD" or "USB flash Drive" to make a bootable reset disk, here we recommend using USB flash drive. When the program starts, insert your USB flash to this accessible computer, specify the burning drive from the pull-down list, then click "Burn USB " button. It starts to write the Image files to your USB flash.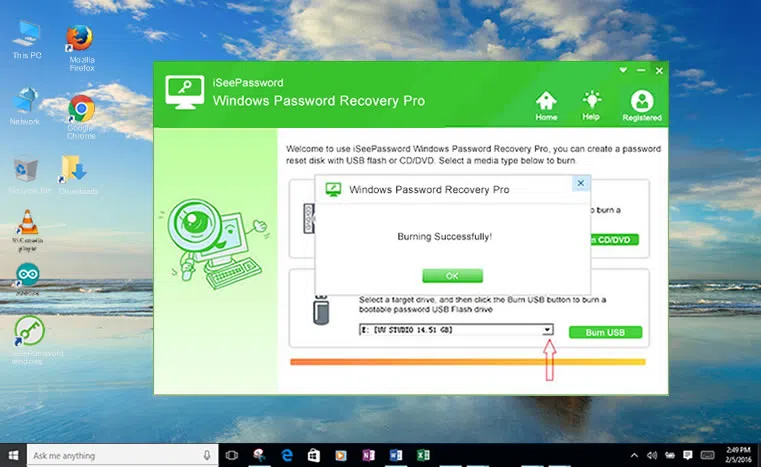 3

Insert Newly Created USB Reset Disk to Your Locked Asus Computer

After you successfully created a USB flash drive, click OK and eject your USB. Then insert this newly created USB drive to your locked Asus laptop. To let the computer boot from USB drive, you need to enter BISO to change the boot order.

Change Boot Order on Your Asus Computer:

1. Restart your Acer laptop and repeatedly press F2 Or Dell or F12 key to enter BIOS setting. Different computers have different keys to enter BISO.
2. Navigate to Boot Stetup Utility and press down arrow key o select 'USB flash' and move it to top.
3. Use F10 key to save the changes you just made. Restart your computer, it will boot from USB drive this time.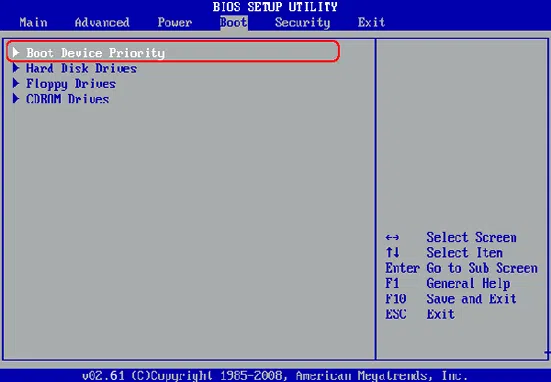 4

Select the Account You Want to Reset

When you restart your Asus laptop, the created USB reset recovery will be loaded during initialization. You can clearly see the program with a graphics interface on your locked computer. Select the user account which you want to reset and select "Reset Password". After that, you password will be remove or blank. Then click "Reboot" to restart your computer without password.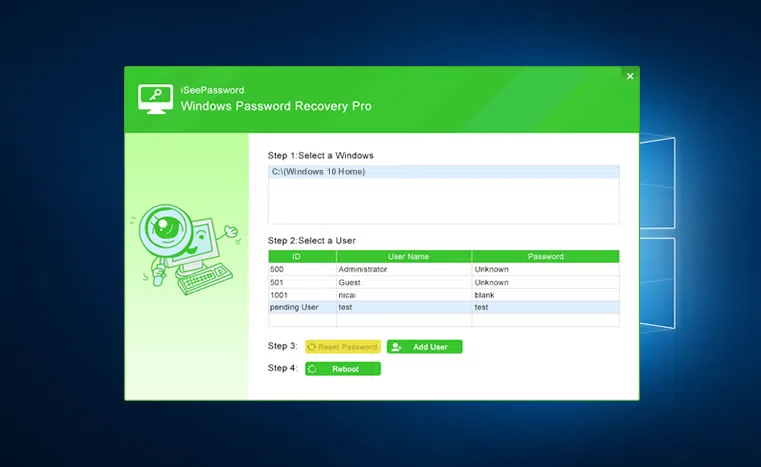 Apart from recovering password, it also allows you to create a new Administrator account without even log on your computer. This tool is so smart that it does't touch any of your data or other important information, but does its work quietly and effectively. It runs on all leading brands HP, Dell, Toshiba, Sony, Samsung, IBM, Lenovo etc. and supports RAID, SATA, SCSI and IDE hard disks. The recovery process is simple and straightforward. The program can be reused with unrestricted permission, in case the password is lost or forgotten one more time. So, the next time you or your families lose or forget Windows password, this is what you need to do!

---
---