"Hello, I just forgot the login password on my Gateway laptop and now I can't assess to it. I tried NTpassword and Ophcrack program but still not remove my password, when I used Ophcrack, it keeps saying table not found. What should I do? is there any fast and easy way to reset Gateway laptop password without system re-installation." - An user emailed us.
The human mind is not photographic, and we all forget the passwords we set on our computers. One may sit down to log into their Windows machine, type the password they think is correct only to realize it is wrong. They struggle to try various combinations of letters and numbers, but none works. Such situations can be frustrating and resetting Windows Password will be a useful task.
The following solutions would be helpful to help you lock Gateway login password without system re-installation.
Method 1: Reset Gateway Laptop Password with Reset Disk
A password reset disk helps you to reset your local account on Windows computer no matter how many times you've changed or forgotten password. Let us suppose you have a reset disk before you forgot Gateway password, then follow the steps to reset your password.
1. First, you need to reboot your Gateway laptop to login on screen. Type in an incorrect password, it will shows Reset password.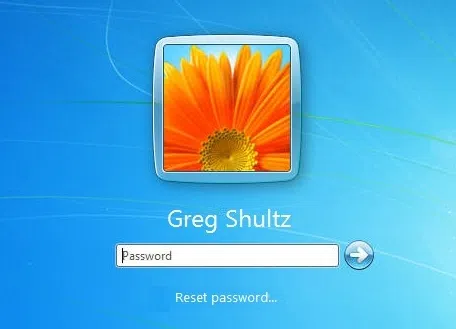 2. Then click Reset Password, you will see Password reset Wizard screen like below. Insert your Windows password reset disk to your Gateway laptop, and click Next.
3. The wizard will then prompt you to create a new password for current account and confirm it. You can now use the new password to log on to your Gateway system.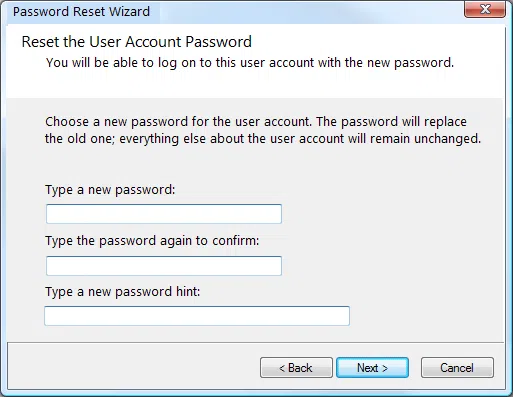 If the this method is not available for you, carry out this method immediately for saving your time. And follow the Method 2.
Method 2: Reset GateWay Laptop Password with Windows Password Recovery
Another method is using iSeePassword Windows Password Reset . It is an easy and efficient way to reset your any password on Windows without system re-installation. This is an all-in-one password reset software, which reset forgotten password, sever password and Raid password for Windows 10, 8.1, 8, 7, Vista, XP, 2016, 2012, 2008, 2003 and 2000.
Supported Gateway computer: Gateway MX Gateway T-68 Gateway ID47H Gateway NV44 Gateway ID49C Gateway NV50A Gateway NV57H and more.
What You Need to Prepare:
1) A USB driver with no less then 1GB or blank DVD or CD
2) Download and install the program on another available computer.
3) Windows Password Recovery program, download it below.
1

Download and Install Program on An Accessible Computer

To crate a password reset disk, you need to download and install the program on any other available Windows or Mac computer. After installation, launch it and you will see the Windows like below.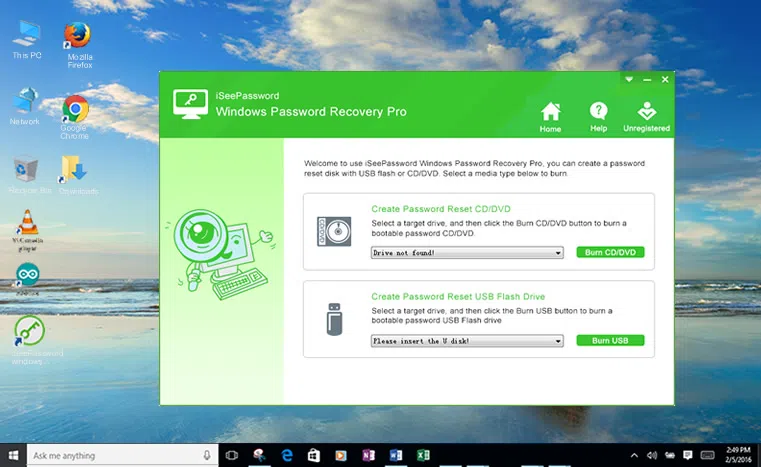 2

Plug USB Drive to An Accessible Computer and Make a Bootable Password Reset Disk

You can see there are two ways for user to burn a password reset disk - DVD/CD and USB. Here we take USB drive as an example to explain how it works. Just insert your prepared USB drive to your Gateway laptop, and select the 'Burn USB' button. It will take seconds to finish the burning task and will show "Burning Successfully!"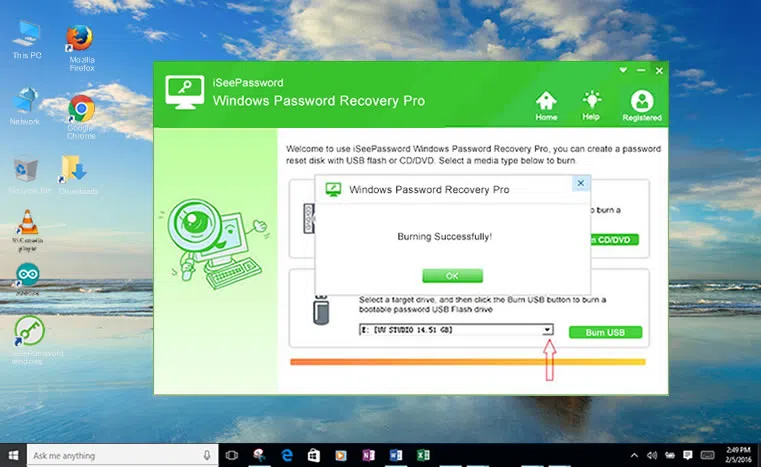 3

Insert USB Drive to Your Gateway Laptop and Boot It from USB

In order to load the Windows Password Recovery on your Gateway laptop, you need to first set USB as the first boot sequence in BIOS so that the computer can boot from USB drive. To enter the BIOS setup, try to repeatedly type the F2, or Del key when boot your laptop.

The initial startup screen may be similar as the image below.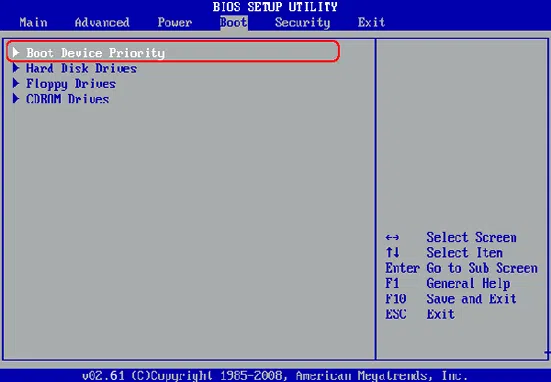 4

Select Account and Reset Password on Gateway Laptop

When you have done the correct BISO settings, the Windows password recovery software should be loaded when when boot from USB drive. The software interface will appear and shows the Windows OS you installed on your computer, the users you set up on your computer. Just choose the User you want to reset and click Reset Password button.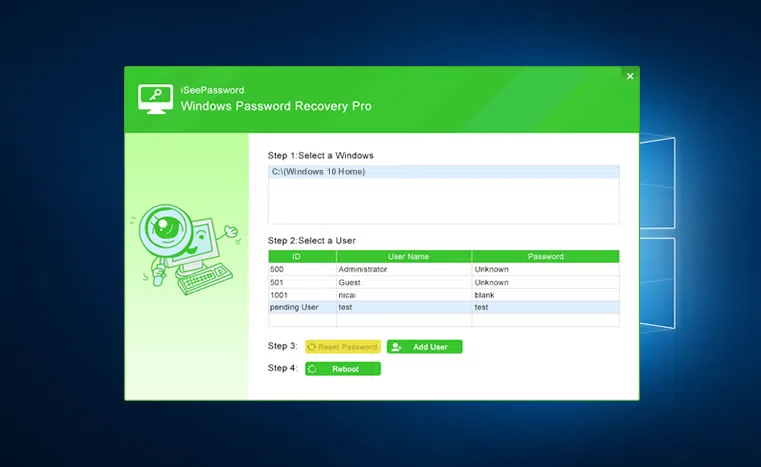 The password will be reset as blank immediately, then click Reboot button to boot your computer from hard drive, and now you can login your Gateway laptop without password.

---
---