People have a general notion that using varied kinds of devices require diverse knowledge on how to use it. However this is not the case and many times no matter the device brand you are using, going through certain instructional steps will all be the same. For instance, if you forgot the password of your Toshiba laptop, you need not devise separate ways to recover it.
Single password recovery software will do the trick. All you need is to get hold of the genuine software program and follow the simple guidelines. In case you have lost the password, there is no need to worry because with the iSeePassword Windows Password Recovery software you can reset your password once again. It is a simple process, and you need not get into any complicated details to reset Toshiba laptop password. Neither do you have to go to factory settings or reinstall the system altogether. There are several series of laptops that Toshiba has. Whether it is the Portege, Tecra or Qosmio, the instructional steps will all be the same.Since it is very simple, you need not get into too many details and can successfully gain back your password and most importantly can reset it without losing out on any vital information.
Tutorial: How to Reset Password on Toshiba Laptop
If you have a pre-created password reset disk before you forgot the password, the you can easily reset your Toshiba password with it. But if you didn't have one, you'll never be able to access to your Toshiba laptop unless you re-install and reformat your system, an alternative to recover your forgotten Toshiba admin password is iSeePassword Windows recovery application. The safety and effectiveness of the method is guaranteed, follow step by step guide below.
Supported Toshiba Laptop Mode: Portege, Tecram, Satellite, Qosmio, Tecra, KIRA.
Support Windows OS : Windows 10/10.1/10.2, Windows 8/8.1 and Windows 7/Vista/XP
What You Need:
1) A USB driver with no less then 1G capacity or blank DVD or CD.
2) An accessible Windows or Mac computer or borrow one from your friend.
3) Reliable password recovery program (Standard version), directly download it below.
1

Find An Accessible Computer and Download, Install Windows Password Recovery

Since you are unable to access your laptop, get in touch with a Windows or Mac computer that can be operated and download the software program. Launch it after installation. The man screen is like this: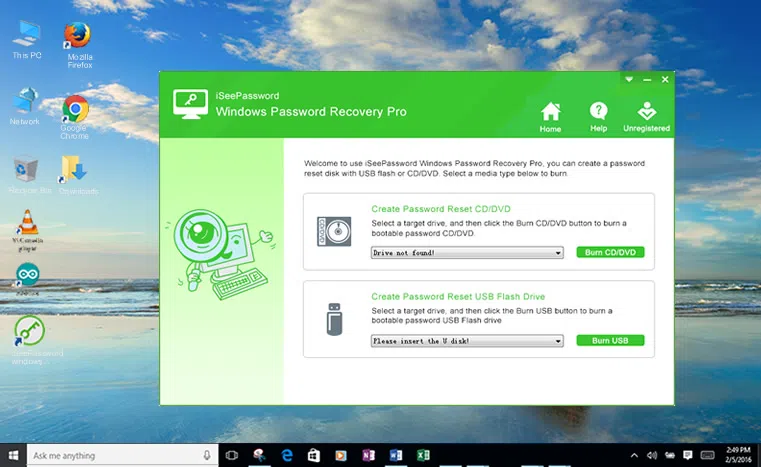 2

Insert Your USB Drive to PC and Create a Bootable Password Reset Disk (Take USB for Example)

When you run the program, you will see there are two options for your choice to create a bootable reset disk, one is USB drive, the other is DVD/CD. Because U disk is the most commonly used in our life and easy to use. So we take USB drive as an example to explain how this program works.

Now we're starting to make a USB reset disk, just insert your USB drive to your normal computer (Windows only), then you should target to your USB drive name in the dropdown list. Then click "Burn USB " button, it will take some times to write the Image to your USB drive.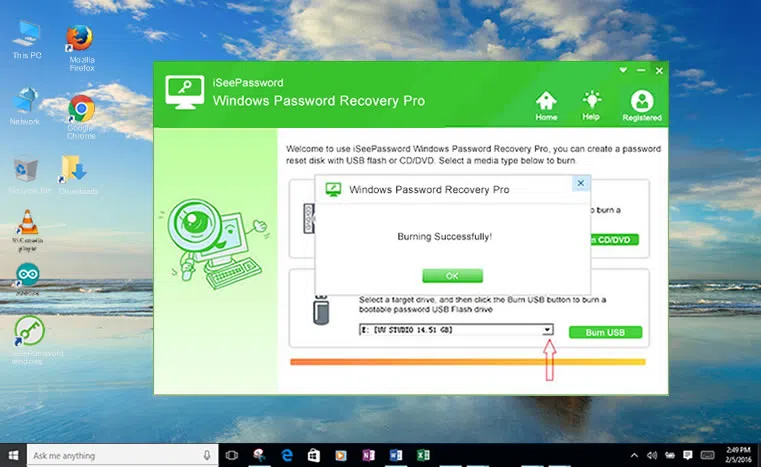 3

Then Insert This Created USB Reset Disk to Your Locked Computer and Restart Your PC

Now, after you crated a reset disk with your USB, you should plug your USB reset disk to your locked computer, restart to your computer and make the computer boot from USB device.

Change Boot Order on Your Locked Computer:

To make your computer boot from USB drive, you need to change the boot order on your Toshiba laptop.

First you have to restart your laptop and press F1 or F2 key repeatedly and navigate to the BIOS, then select USB drive as first boot order, and press F10 to save the changes you just made. Restart your computer, it will boot from USB drive this time.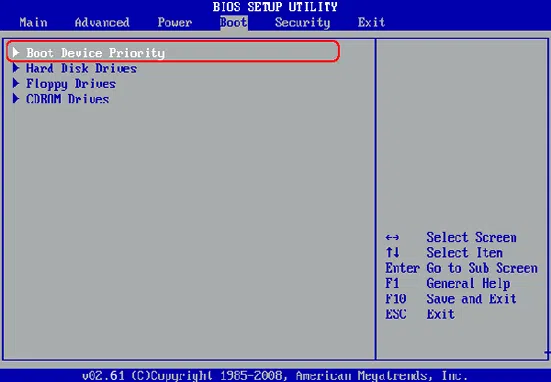 4

Select Admin Account and Reset Toshiba Password

This step, when you restart your Toshiba laptop, the system won't access to a lock screen, instead, the Windows password recovery program will be loaded. In the program, you're allowed to directly remove or reset the admin password of your Toshiba laptop, just select the target account and click "Reset password" button, the program will remove your password protection.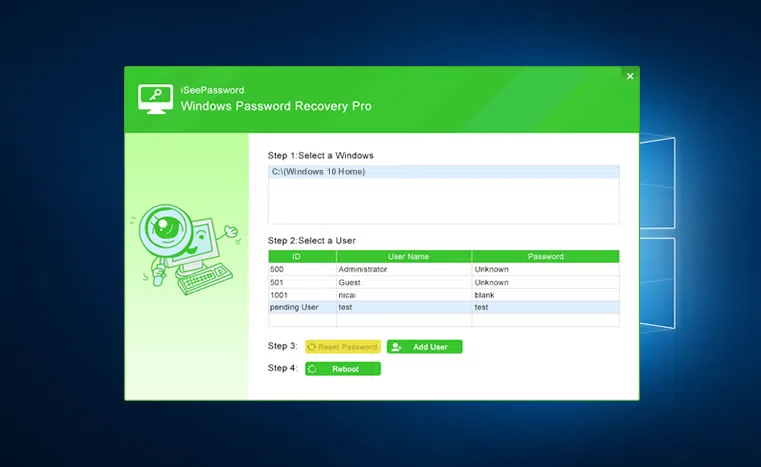 Then reboot your Toshiba computer and change the boot order back to hard drive in the BISO, then access to your Toshiab computer without password.
You need not be a master at all these technicalities to reset your Toshiba computer password. The interface will be user-friendly, providing you the chance to get through the steps easily and without having to take any third party help. You can now guarantee access to your Toshiba. Since forgetting passwords have now become a common phenomenon, taking help from such advanced password recovery software is the ultimate security you have. Hence, there is no need to be apprehensive if you have lost track of your password and need to reset it again.

---
---