Today Instagram is one of the leading social media app popularly used for sharing images and videos in their connected communities across the world. Also, users can customize Instagram as a channel to promote their brands through this platform to reach maximum consumers globally. Instagram is designed with strict and advanced security features that keep an eye on your account activities and insights. With its strong safety parameters, it restricts hackers to crack any private or professional accounts.
Sometimes you're used to setting a complicated passwords for your Instagram account, which leads us to forget our Instagram login password. Another situation is when you changed a phone and re-download the Instragram program, it seems you forgot the username. However, If you forget your instagram login email and password, you will not be able to reset your password in the usual way.
Method #1: Reset Instagram Password by Email ID
This is one of the best and simple methods to reset your forgotten password and also recover your account easily. If you forgot your email address, then It's probably not possible unless you've previously synced your account with your phone number.
Step 1. Start with the Instagram app and switch to your profile page now click on the top right corner icon with 4 parallel lines to open the menu page and tap open settings given below separately. Then select "With username or Email".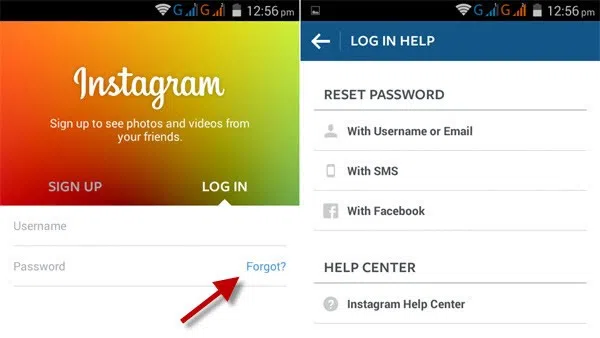 Step 2. Here you will find Security in setting options. Now click open login security where you will find a password option followed by Key icon. Then click "send email".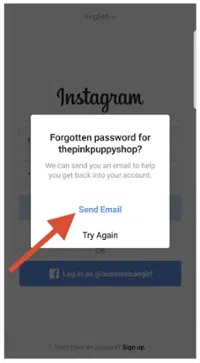 Step 3. Now an email will be sent to your linked email account to further reset the password.
Step 4. Now move and check your email app where the user will be asked for Browser or Instagram.

Step 5. Here you select the Instagram app now you find a page with the"Change Password" option concluded with two blank fields mentioned as New Password & Confirm Password.
Step 6. Now enter your preferred New Password twice and you will be redirected to your Instagram home page.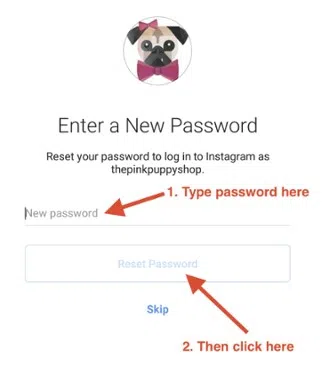 Step 7. Finally, a confirmation Email will be sent to your email account to notify you as your"Instagram account password has been reset" with date and time.
Also read: 4 ways to reset login password on Windows 10
Method #2: Reset Instagram Password without Email ID
Step 1. In the login page you need to click Forgot Password option to enter Instagram password reset page. If you want to"Reset by Phone Number" opt for the"Send an SMS" option and enter your Phone No this will directly send a link to reset your instagram password.
Step 2. If your authorized Phone is linked to the Instagram account, then you should receive a SMS in your messages box containing a"password reset" link. Copy that link and open it on a browser.
Step 3. Same as above twice enter the New Password given in the fields. With the confirmation of your new password, you will be directly switched to your Instagram home page.
Don't miss: How to Change Windows 10 Password without Knowing Current Password?
Method #3: Reset Instagram Password without Phone Number and Email
if you forgot your phone number or email that connected to your Instragram, then you can try to reset Instagram password through Facebook app, it's one of the quickest ways to login Instagram, that means if you have already connected your Instagram to your Facebook account, then you can directly login your facebook, and Instragram is logined too, you don't need to enter a username or password. After you log in to your Instagram account with facebook, then you can write down your Instagram user ID, reset your password or change your security settings.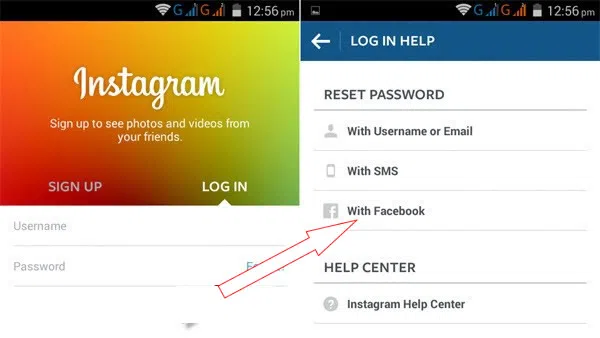 Step 1. To reset password by Facebook go to login page your Instagram app and re-login into the app where you will be asked for Instagram login with user name or Facebook account.
Step 2. Type your Facebook username and password and tap "Log In."
Step 3. Now, you need to type a new password twice in the "New Password" fields. Then click "Reset" to reset Instagram password using Facebook.
Step 4.Finally, click "Apply" button. You will be asked to log-off and log-in again to complete the blocking procedure.
Method #4: Reset Instagram Password without Phone Number, Email ID or Facebook
If you forget the login details including Phone Number, Email ID or Facebook, then it's possible to reset your instagram account. But If you have abundant evidence that prove you are the owner of the account, then you can try to contact the customer support. To do this, open the login page on Instagram and click "Forgot your password?"-> "Need more help?" And enter your information as completely as possible so that support team can help you as quickly as possible.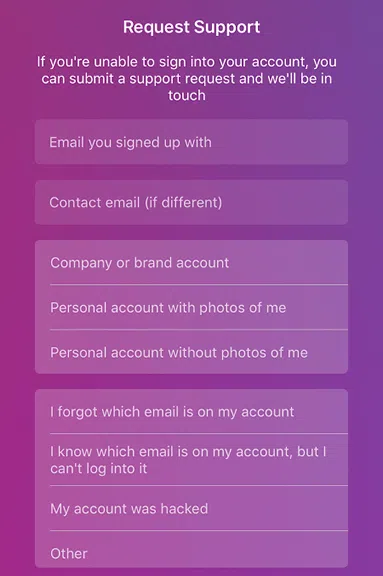 Every company has its own rules and policy including facebook and twitter. So as a user we must abide by them. If you forgot Instagram passwrod and can't provide relevant proof materials, they still might not reset it. Many times, some people do try to control non-their accounts. So unless you can prove to Instagram in some way that it is indeed your account, they will not grant you access.
Last but not least we shared some of the simplest ways to reset Instagram forgotten password by easy methods. All the methods are briefed on my personal experience and work well to stress you out if you fail to remember your login or password.

---
---