BIOS stands for Basic Input/Output System, and it is basically a program that computer's processor uses to get the computer started when you turn on your computer's power button. It also manages the flow of data between the computer's OS and other peripherals attached to it such as hard disk, mouse, printer, Keyboard, and video adapter.
In simpler words, BIOS is an integral and one of the most important parts of your computer. With the BIOS settings there can be big changes made to your computer, and this is the reason you must need to secure your BIOS so that no one else can access it and try to make changes. You can set a password to your PC's BIOS to protect it which is quite easy and enough security enforcement for it. But, sometimes this extra security can put you into trouble when you forgot its password. We are human, and we may forget important things. Its natural! If you also forgot Windows login password, it's also easy to reset windows 10 password.
Since you know that technology has answers for everything, you don't have to worry much about forgetting the password. There are techniques and ways that can help you sufficiently to recover your BIOS password.
In fact, not only one but there are many ways that can be implemented to recover it. However, I am going to explain 2 easy ways to recover your computer's BIOS password.
Solution 1: Backdoor Passwords
Most of the BIOS makers put a backdoor password in the computer's BIOS which works like a Master Password. Even if you have some other password set, if you get this master password, you can access your bios.
Steps to recover password using this method
1. If your computer is locked using BIOS password so that it doesn't get booted without entering the correct password, then when you turn it on, it will ask you for a password. Since you forgot the password, try three times entering anything. Once you do it, you will see a screen that shows you: System Disabled, and you also get a number there as well.
2. Keep that number saved somewhere. Now, visit => https://bios-pw.org/ and enter that number, and it will generate some codes, that you can try on your computer to unlock your BIOS.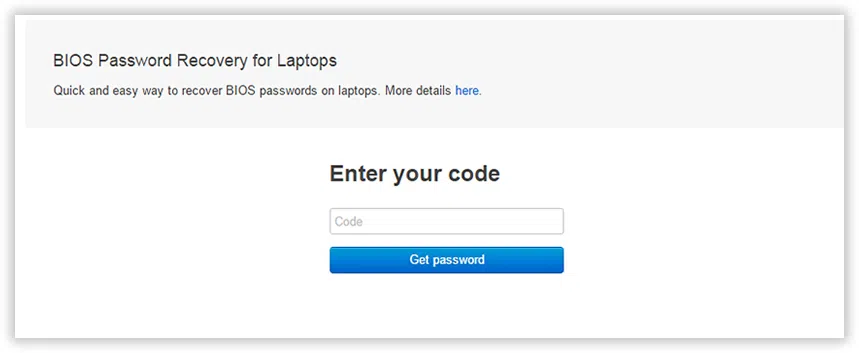 Within a few minutes, you will be able to access your system's BIOS. This method is used mainly for Laptops.
Part 2: Remove CMOS Battery
It's the best way to recover BIOS password on the desktop since it is easy for even a non-techie guy to open his desktop's CPU box. All, you need to do is to turn off the computer, plug out, and open the CPU box, look for CMOS battery on the Motherboard which looks like the image shown below. Once you find it, take it out, and don't put it back at least for 20-30 minutes.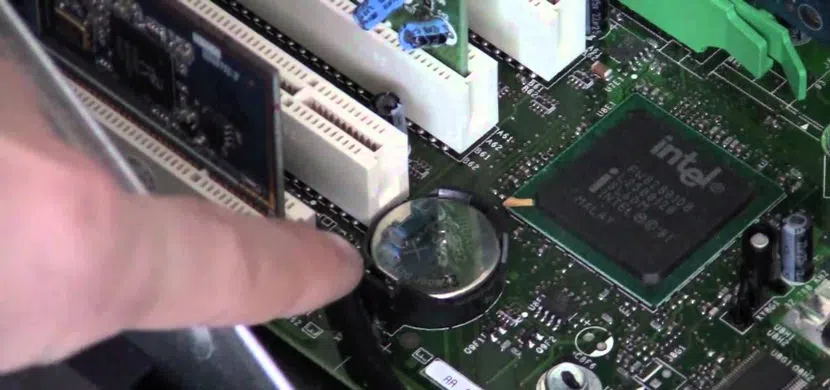 Now, when you put it back after around 30 minutes, all the BIOS settings will get reset, and you will need to re-enter the settings including the password. Now you got the access of your BIOS, set a new password now! If 30 minutes don't work for you, keep the CMOS battery out for 1 hour.
These are two ways you can try to recover your computer's BIOS password. There are some other ways too for doing it. In fact, there are some software available as well which help you recover password of your PC's BIOS.

---
---